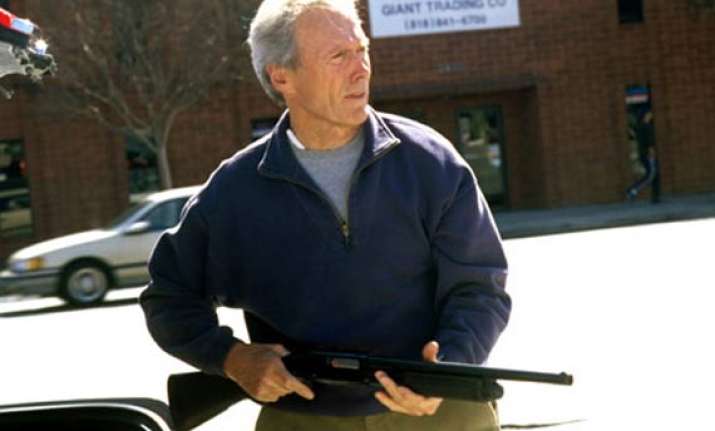 Los Angeles: Director Clint Eastwood broke down in tears when he listened to the stories of war veterans while interviewing for minor roles in his new movie "American Sniper".
Eastwood recently held a casting call for ex-military members for his upcoming film and became extremely emotional while listening to them speak, reports contactmusic.com
"Clint wanted men who'd experienced the real thing, so he sat all the actor/vets in a circle, then asked them to relate their war stories. After about 40 minutes of intently listening to tales of combat kills and bomb strikes and how they'd been haunted by experiences in war zones like Afghanistan that some had contemplated suicide -
Clint, a vet from the Korean War era, actually began crying," said a source.
"Getting up from his seat, the star went around the circle, giving all the guys huge hugs, and several joked that their casting call had turned into one great therapy session," added the source.
Bradley Cooper plays Kyle in the movie that follows the story of his journey from being a Texas rodeo cowboy to a Navy SEAL chief.