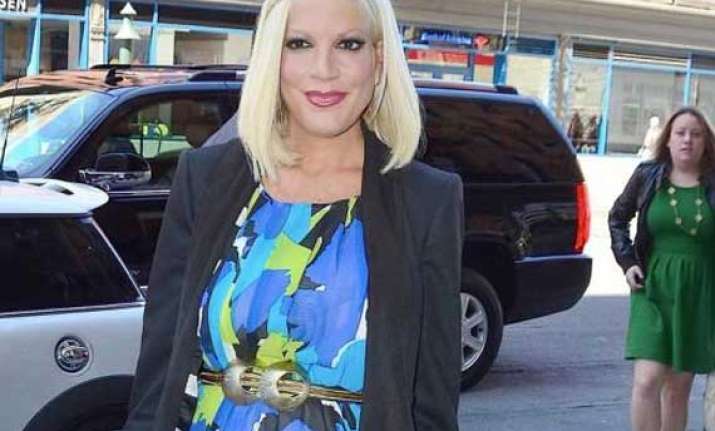 Los Angeles: Actress Tori Spelling says her financial crisis became so bad that she couldn't treat herself to a new purse in three years.
Spelling, 40, is married to Dean McDermott and has four children -- Liam, 6, Stella, 5, Hattie, 2, and 14-month-old Finn.
Even though she spent lavishly on things in the past, she is okay with not being able to live luxuriously now, reports femalefirst.co.uk.
"I haven't bought a purse in three years. And it's fine. I look back on that girl who shopped at Gucci in my 20s and I can't even relate. I can't believe I thought it was important," Spelling wrote in her memoir "Spelling It Like It Is".
The actress-daughter of famous television producer Aaron Spelling, credits her lack of respect for money to her childhood.
"It's no mystery why I have money problems. I grew up rich beyond anyone's dreams. I never knew anything else. Even when I try to embrace a simpler lifestyle I can't seem to let go of my expensive tastes," Spelling wrote.
"And then there's my shopping problem. I've bought ridiculous amounts of stuff for the kids, clothing, toys, crafts," she added.