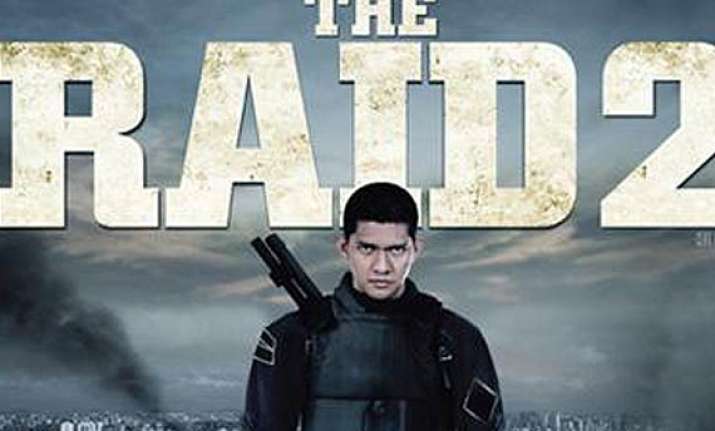 Film: "The Raid 2"; Cast: Iko Uwais, Arifin Putra, Tio Pakusodewo and Alex Abbad
Director:
Gareth Evans;
Rating: **
"The Raid 2" is an Indonesian martial arts action porn, treated in noir style. It takes off from where it left in the 2011 released "The Raid". Presented through an undercover policeman's point of view, it is a convoluted crime saga designed in a Godfather-style father-son crime drama with a whole sub-set of assassin characters who have their own storylines and sequences. 
Set in the underworld, crime-infested Jakarta, Rama (Iko Uwais) the rookie cop in "The Raid" is sent undercover as Yuda to a prison so that he can befriend Uco (Arifin Putra) the son of a crime lord and then rat out the whole setup; to root-out the real threat of political corruption in Jakarta. 
Rama does this to avenge his brother's death and to protect his family from being eliminated.