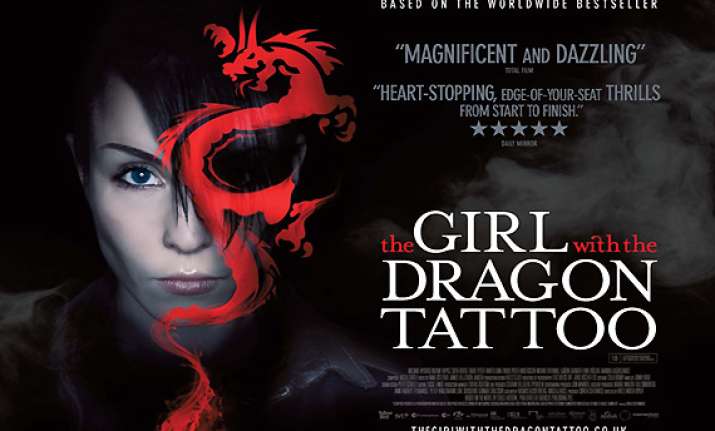 Mumbai, Jan 28: David Fincher's adaptation of author Stieg Larsson's 'The Girl With The Dragon Tattoo 'will not be released in India, says a media report.

The Central Board of Film certification has asked for many cuts.

The film has the theme of sexual violence against women, and the CBFC objected to five scenes as they feature frontal nudity.Fincher wanted to release it without any cuts.

Lovemaking scenes between Rooney Mara and Daniel Craig have come under fire, as have scenes of Mara torturing a man who rapes her, and a lesbian lovemaking scene.

A statement by its production house says, "The Censor Board has adjudged the film unsuitable for public viewing in its unaltered form and, while we are committed to maintaining and protecting the vision of the director, we will respect the guidelines by the Board."

CBFC's JP Singh says, "I can't remember the exact scenes. The protocol usually is to blur the scenes with frontal nudity. But a Sony spokesperson says scenes were asked to be cut, not blurred.

"The film has faced trouble in Malaysia and the Gulf too, and Japan accepting a version with pixelated scenes."