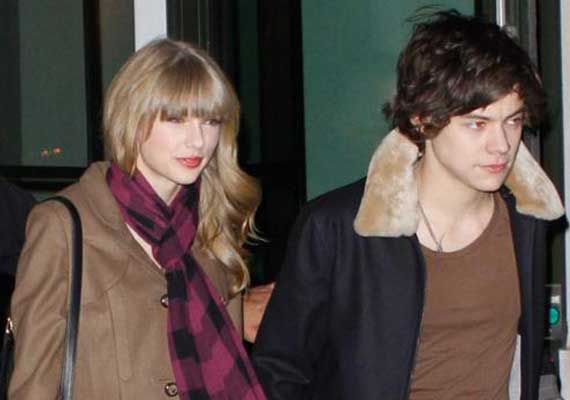 Los Angeles, Jan 1: Singer Harry Styles and Taylor Swift who have been away from each other for a while used internet video conferencing to cope with their separation.
Styles even introduced some of his loved ones to her on chat.
The couple, who will be together on New Year, spoke on Skype five times a day during their festive separation.
"Harry and Taylor spoke online up to five times a day while they were apart. They got their families involved too, so it wasn't just them locked inside their bedrooms for hours on end," thesun.co.uk quoted a source as saying.
It was a good opportunity to familiarise their families as they were all together at Christmas," added the source.
Their reunion this weekend almost didn't happen after the 18-year-old his flight from London to the US Friday morning, because he forgot his passport.