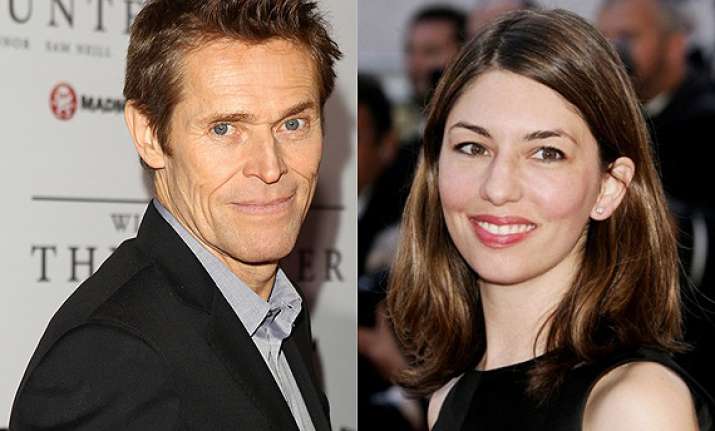 New Delhi, American director-producer Sofia Coppola, actor Willem Dafoe and Mexican actor-director Gael Garcia Bernal have joined the 67th Cannes film festival's jury that is headed by Jane Campion.
The New Zeland born director of 'The Piano' and the other eight members of the jury will decide between the 18 films in Competition in order to select the festival's most coveted prize Palme d'Or and other winners on May 24. 
The names of eight other members of the jury were announced today. The festival, which has been criticised in the past for not doing enough to promote women directors, has put five women and four men in the jury this year. "Cannes has always sought to adopt a universal and international approach, and in tune with this tradition, Campion will be surrounded by eight luminaries of world cinema, from China, Korea, Denmark, Iran, the United States, France and Mexico," the festival said on its website. Coppola, daughter of Francis Ford Coppola, is a well-known name in world cinema thanks to her films like 'The Virgin Suicides',
Lost in Translation' and the most recent one 'Bling Ring'.Bernal is a familiar face in world cinema. He first came to public notice with 'Amorres Perros'. His other world cinema gems include 'Y Tu Mamá También' by 'Gravity' helmer Alfonso Cuarón, 'The Motorcycle Diaries', 'Bad Education' and 'Babel'. Bernal turned feature film director with 2010's 'Deficit'. Dafoe, who has an enviable resume of interesting films, is also part of the jury. Twice nominated for an Oscar for 'Platoon' and 'Shadow of the Vampire', Dafoe most recently starred in Wes Anderson's 'Grand Budapest Hotel'.
Dafoe's other important projects include 'The Last Temptation of Christ', 'Antichrist' and 'The English Patient'. French actress Carole Bouquet, who played the Bond Girl in 'For Your Eyes Only' and starred in projects like 'That Obscure Object of Desire', 'Too Beautiful For You' and Unforgivable', will join Iranian actress Leila Hatami as a jury member. Leila is best known outside Iran for her role in 'A Separation', the best foreign Oscar-winning film of Asghar Farhadi. Her father Ali Hatami first directed her to 'Leila' and also starred in Ali Mosaffa's 'Last Step' in 2012. 
Jury member Jeon Do-yeon, who became the first star from South Korea to win the best actress award at Cannes for her role in 'Secret Sunshine', has starred in movies like 'I Wish I Had a Wife', 'My Mother' and 'The Housemaid'. Jia Zhangke, another jury member, is a well-known director-screenwriter in China. His 'A Touch of Sin' garnered the best screenplay award at Cannes last year. Denmark's Nicolas Winding Refn screened 'Only God Forgives' in competition at Cannes last year. The film, starring Ryan Gosling, had divided the critics at Cannes for its violent outlook. The Cannes film festival runs from 15-25 May.