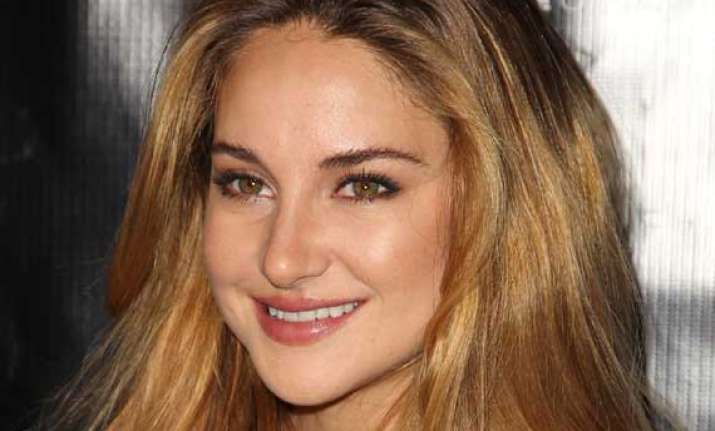 Los Angeles: Actress Shailene Woodley says her friends don't think she's odd because they're all like her.
The actress said that she is a keen environmentalist and only mixes with people who share her interests, reports showbizspy.com.
"All of them live that lifestyle already, so I'm fortunate. I find myself living in two worlds sometimes - being this person who can walk a red carpet in a huge, fancy-a** ball gown, high heels and mountains of make-up, but also being the girl at a hippie festival in the middle of the forest with war paint on my face, dancing around with hairy armpits," she said.
She enjoys company of all sorts - as long as she gets to enjoy herself.
"I exist so well in both, and I used to feel like I had to choose one or the other. I struggled with that up until doing 'The Fault in Our Stars'.
"I have one life to live, and it could end any minute, so I'm going to appreciate every single moment. I'm going to own my day before my day owns me," she added.