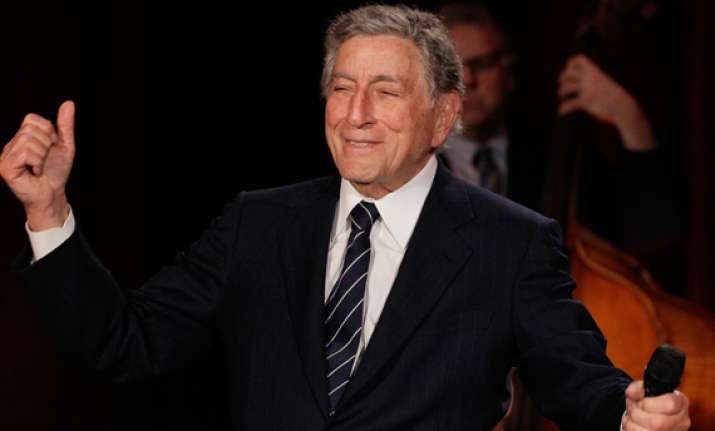 San Francisco, Feb 15: American singer Tony Bennett was given the keys to the city of San Francisco on Tuesday, on the 50th Anniversary of his hit song "I Left My Heart in San Francisco".

A symphony, a children's chorus and the Gay Men's Chorus all sang the famous song to Bennett during the ceremony at City Hall.

While Bennett himself did not sing at the event, others did - including a pink fairy named Glinda, who appears in a long-running musical revue, "Beach Blanket Babylon."

There was also an angelic tribute by children from the Ruth Asaw School for the Arts.

"I've never seen anything in my life as beautiful as these young people," Bennett said. "They sang so beautifully."

The song had its first public performance in December 1961, in the Venetian Room of the Fairmont Hotel, where Bennett was scheduled to sing on Tuesday night.

The song has become a part of San Francisco culture, and is played after every home victory for the local San Francisco Giants baseball team.

Mayor Ed Lee also proclaimed February 14, 2012 as Tony Bennett Day.

Bennett's version of the song was being played throughout the city on radio and in public performances at Union Square in honour of the holiday.