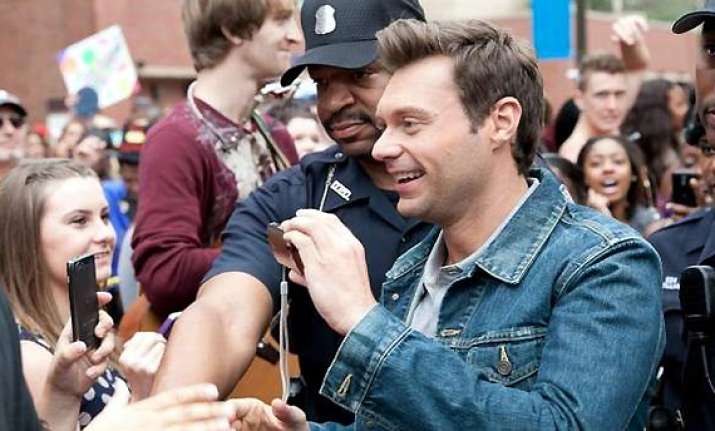 New York, Aug 7: Anchor-producer Ryan Seacrest will host NBC's new game show "The Million Second Quiz", which will air over 12 nights in September.
The 38-year-old will also act as an executive producer on the new project, reports dailymail.co.uk.
Paul Telegdy, NBC's president of alternative and late night programming, is delighted that Seacrest has signed up to host the new show.
"He is a broadcaster, in all the traditional sense, but also in the most contemporary - he is an accomplished host of live TV and a master of social media and pop culture. This makes him perfect for 'The Million Second Quiz', Telegdy said.
The contestants in the show will compete head-to-head in nonstop trivia rounds in a massive hourglass-shaped structure in midtown Manhattan.
"The Million Second Quiz" is produced by All3 Media America, Studio Lambert and Universal Television.