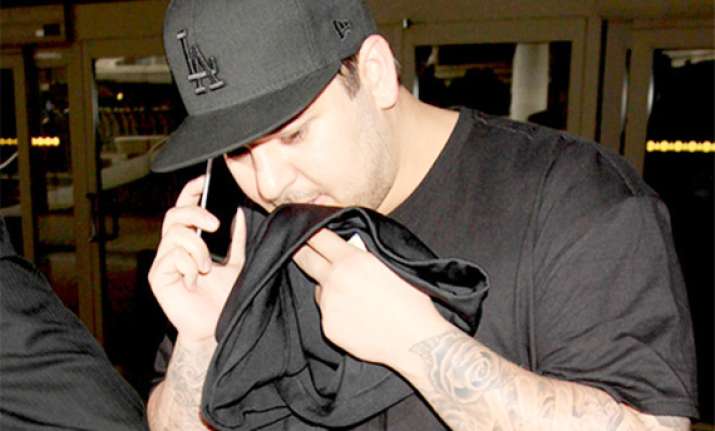 Los Angeles: Rob Kardashian's personal trainer Gunnar Peterson is confident that the TV personality, who has been battling weight issues, will get into the "best shape ever".
The "Keeping Up with the Kardashians" star has been praised by Peterson for his commitment to working out and focusing on his health, despite leading a busy life, reports eonline.com
Peterson hit back at recent jibes directed towards Rob, 27, who appeared to miss his sister Kim Kardashian's wedding last month because of body confidence issues.
"He's such a good guy. Rob was a solid basketball player, a serious runner and he's a serious athlete. It's when life gets in the way, that's what makes it hard to get to the gym," said Peterson.
"Here's a guy fighting paparazzi getting in and out of the gym. This guy is fighting through human walls to get to the gym. A lot of people have blown off workouts with a lot less obstacles.
"There's no doubt in my mind ... with 26 years of training experience of doing this, I can tell you without hesitation that Rob Kardashian will get back to his best shape ever. There's not one doubt in my mind," he added.