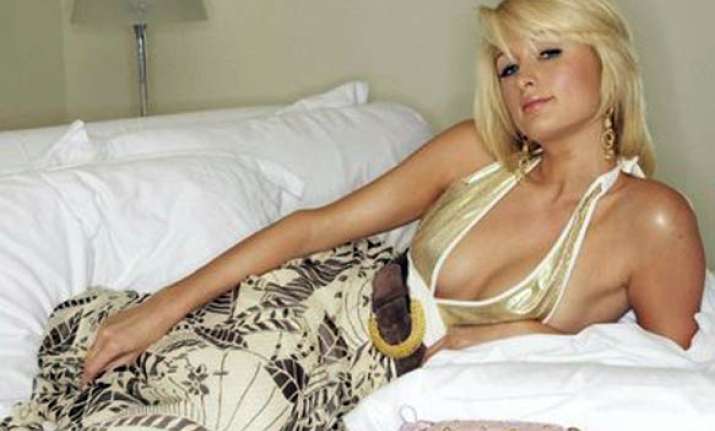 London: Paris Hilton opted for an unusual outfit when she stepped out in Los Angeles yesterday.
The hotel heiress's dress consisted of an extremely low cut top, a waterfall cardigan, black biker jacket and strangely, finished the look off with a beanie hat, reports the Daily Mail.
The socialite, who turned 30 earlier this month, was heading to the Porofino Sun salon in Beverley Hills hiding her eyes in a pair of 1980's-style retro sunglasses.
She finished off her sombre and strange outfit with a black handbag wide legged trousers and black nails for an all-over gothic look.
But Hilton was quick to put some colour back into her life and nipped into the salon for a spray tan in her all-front outfit.
After a quick session Hilton emerged with an orange glow to her skin, making her style choice even less fashion forward.