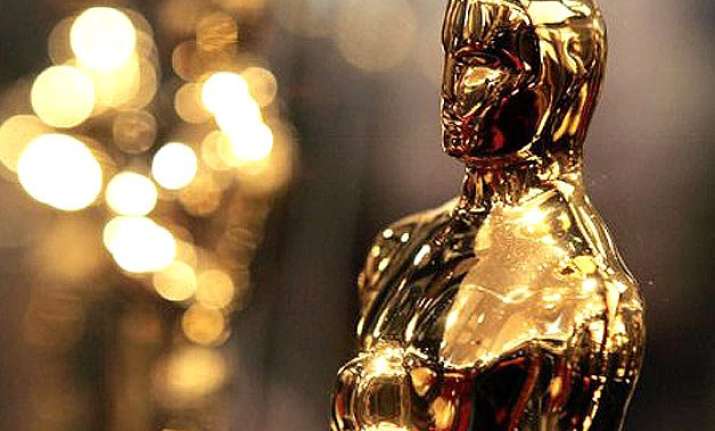 New Delhi: Oscars or the coveted Academy Awards stands alone as the most prestigious award ceremony in the word of cinema around the globe.
And while each year, Oscars paves themselves a great bunch of 'to-talk-about' gossips, there are several interesting facts that one should note about this hugely anticipated award night.
Digging a bit into the facts surrounding Oscars, here are a few things that would intrigue you!
1. The Oscars' trophy is originally named as 'the academy award merit' and it weighs weighs 8.5 lb (3.85 kg), equal to holding a bowling ball.  
2. Comedian Charlie Chaplin is the celebrity to have got the longest standing ovation (more than 20 minutes) in the history of Oscars.  
3. Jennifer Lawrence is one celebrity who has tripped at the Oscars' red carpet the most. One myth surrounds that the actress considers it as her good luck charm.
 
4. The Oscars' red carpet is the longest of all award shows. The attendees at the Oscars have to walk down a 500 feet of red carpet in order to reach to the Dolby Theatre hall.
5. Oscar awards have been 'robbed' once, in the year 2000. The academy discovered that three crates packed with 55 Oscar statuettes were missing and it was only three years later that three of the trophies were found.
6. The record of Academy Award winner is held by Tatum O'Neal who was 10-year-old when she was honoured with the Best Supporting Actress for Paper Moon in the year 1973.
7. The initial price to buy a ticket for Oscars was $5. However, Oscars today have invitations for the guests and the best way to enter the prestigious ceremony is by knowing someone from the academy itself.
8. During the rehearsals of this coveted cinematic ceremony, the performers are made to act with clown Oscars' trophy. However, the only people who know about the winners prior the actual event are Price Waterhouse Coopers, who can also stop the event anytime if a wrong name has been announced as the winner.
9. Disney giant, Walt Disney holds the record of being an actor to have won most awards at the Oscars. The legend has won in total of 22 awards. He also won the most Oscars in one year, with four in 1954.  
10. Despite its official name, Oscar trophies are known as 'Oscars' because of Margaret Herrick, librarian and director of the Academy of Motion Picture Arts and Sciences. The lady claimed that the trophy "looked just like my uncle Oscar."