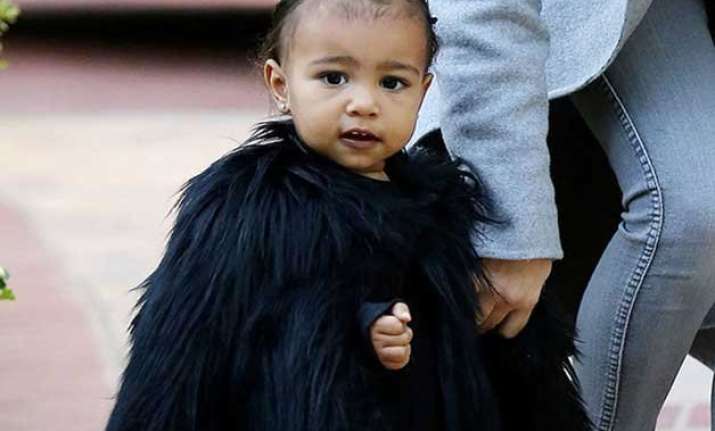 Los Angeles: Rapper Kanye West says his 20-month-old daughter North West's favourite toys are "life-like" wolves.
Kanye was unhappy with the "soul, life and energy" of some of her playthings but says he and his daughter were delighted when artist Vanessa Beecroft bought her some unique gifts, reports femalefirst.co.uk.
Speaking to Clique TV, Kanye said: "I gave my daughter these toys and I was complaining about some of the toys that my daughter had and I was saying these toys don't have enough quality, soul, life, energy in them.
"Then Vanessa Beecroft bought her these wolves that were very life-like and when my daughter saw them she started screaming and running around and was the happiest I'd ever seen her," he added.