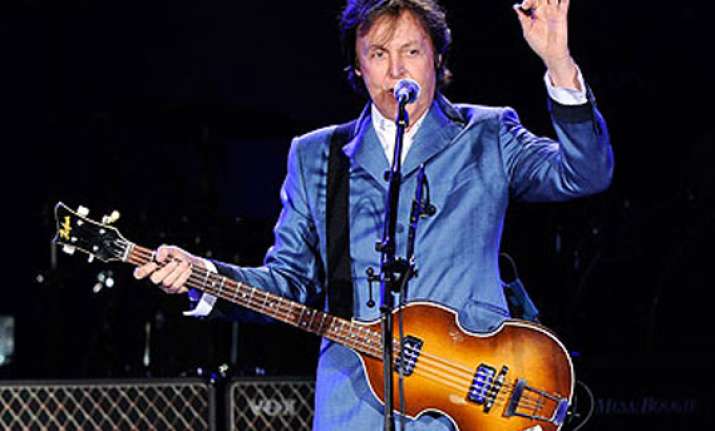 New York, Nov 18: Singer Paul McCartney is putting together a charity show here to raise funds for the victims of hurricane Sandy.
The line-up for the show at Madison Square Garden includes names like The Who, Bruce Springsteen, Kanye West, Alicia Keys and Pink Floyd legend ROoger Waters, reports thesun.co.uk.
"Paul's connection with New York runs deep - since The Beatles played Shea Stadium in the 1960s. Many of his friends were severely affected by the storm and it didn't take him long to make his mind up to do something to help out," said a source.
McCartney is known for rising to the occasion in tough situations. He played the final set at Wembley for Live Aid in 1985, and last year he played in Gary Barlow's Children In Need gig at the Royal Albert Hall.