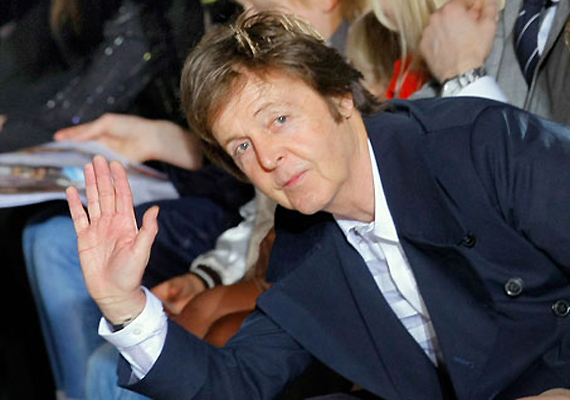 London, Feb 10: The Hollywood Chamber of Commerce honored music legend Paul McCartney with a star on the Hollywood Walk of Fame.

McCartney's star is positioned aside his fellow Beatles; Ringo Starr, George Harrison and John Lennon, in front of the historic Capitol Records building located at 1750 N. Vine St.

"Way back in history, in Liverpool, when we were kids and we were listening to Buddy Holly and all the rock-and-roll greats, I would have never thought that the day would come that I'd be getting the star on the Hollywood Walk of Fame," McCartney said.

"That was, like, an impossible thing to happen. But here we are today, and it's happening. Well, I couldn't have done it without, certainly, three boys. So, I want to thanks to those guys: John, George and Ringo. (Crowd member: "Where's Ringo?") Ringo's a little bit under the weather today, so he couldn't come. So, we send our love."

McCartney also thanked the crowd during his speech, sneaking in a reference to his new album title as he did so, "Thanks to all you folks, thanks to all fans around the world without whom it wouldn't have been possible. So, I'd like to just send you all hugs and kisses on the bottom. Thank you so much. I love you," he laughed.

After the ceremony the star performed tracks from "Kisses On The Bottom," his 2012 solo studio album, at the Capitol Building.

The album is a collection of standards that McCartney heard during his childhood, along with two original compositions, "My Valentine" and "Only Our Hearts."

The title is a reference to lyrics in the album's opener, "I'm Gonna Sit Right Down And Write Myself A Letter," which was originally a hit for Fats Waller in 1935.

The Recording Academy will name McCartney their Person of the Year at a special event on Friday night, with guests such as Coldplay, Foo Fighters, Neil Young, Alicia Keys and James Taylor expected to perform.