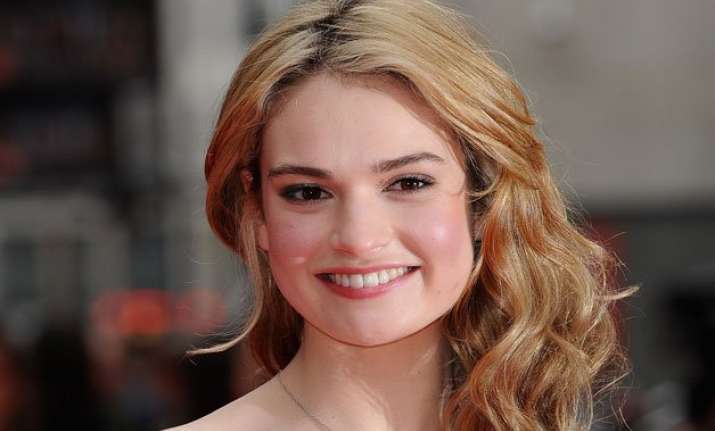 Los Angeles:Actress Lily James says the shoes she wore in "Cinderella" are worth more than her home!
The glass slipper she has worn in the film are made out of Swarovski crystals, and so they are expensive.
"I do get to wear the most fantastic powder blue gown and glass slippers when Cinderella goes to the ball. They squeezed me into the dress and I wore a corset and I could hardly breathe. But it all helped to evoke the magic.
"The glass slipper is made out of Swarovski crystal and is probably worth more than my flat. I couldn't actually wear the real one, so in the shots where I'm dancing at the ball or running to my carriage, I wear a double made of acrylic," she told Radio Times magazine, reports femalefirst.co.uk.
The "Downton Abbey" star also had thousands of the tiny gems stuck to her gown, body and hair and admits she still comes across one in her house despite completing filming months ago.
"The dress is also covered in 10,000 tiny Swarovski crystals that were also hand-stuck on my chest and in my hair. I still keep finding crystals at my home in Peckham," James said.