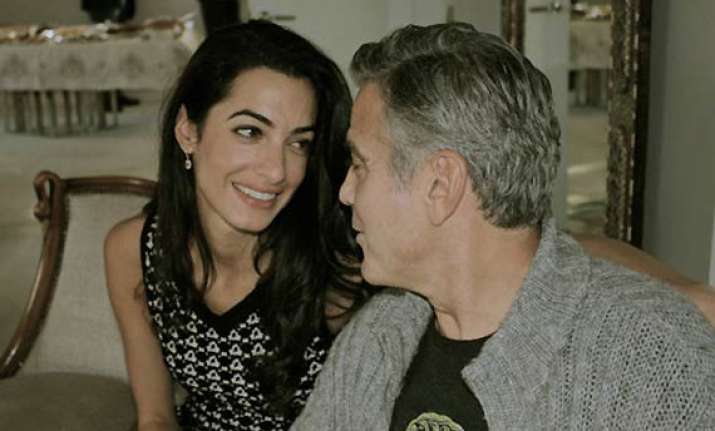 Los Angeles: Actor George Clooney, 52, seems to have decided to say goodbye to his more than two-decade-old singles status. He has reportedly got engaged to barrister Amal Alamuddin.
"George and Amal are trying to keep things very low key but they also aren't really trying to hide this, it doesn't seem. I think it's like they want the people they love to know that this is real, that they plan on being together forever," people.com quoted a source as saying.
The engagement happened "not that long ago, I think", added the source.
But the couple don't appear to have wedding plans so far.
Alamuddin, 36, was recently spotted wearing a ring on her left ring finger, said a source.
Two more sources say that witnesses at a restaurant here reported seeing the pair apparently celebrating their engagement with friends April 23 night, with Alamuddin sporting a "huge ring".
The two were first photographed stepping out together in London in October. They have since been spotted together often.