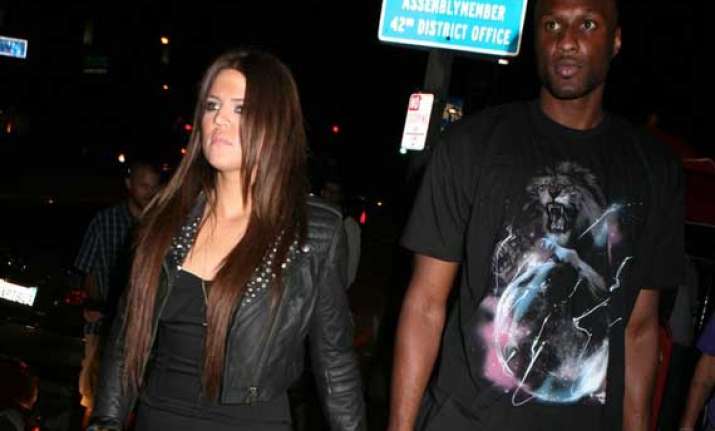 Los Angeles: Socialite Khloe Kardashian has called her estranged husband Lamar Odom "depressed".
This can be seen in the latest episode of their reality show "Keeping Up with the Kardashians", reports aceshowbiz.com.
This week's episode shows Khloe receiving many calls from Lamar.
"I think there are a lot of emotional issues with Lamar. I want to help or cater to Lamar, but there's only so much a person can take," Khloe said.
"Lamar is a very depressed person. I do love Lamar with every ounce of who I am, but it's very scary when someone is in such a deep low," she added.
In the episode, Khloe will also be seen saying that she tries to solve her problems by herself.
"I'm not the type of person who, I guess, likes to bore people with my personal problems. There are some things that not everybody knows, and me and Lamar are the only ones that do need to know that," Khloe confessed.