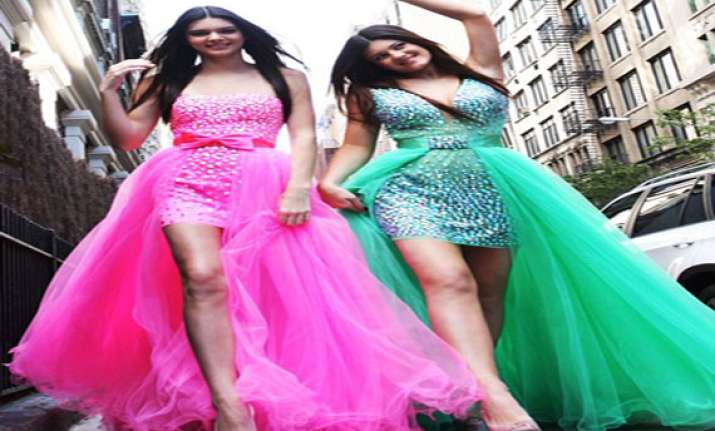 Los Angeles, June 20: Teenage models and real life sisters Kendall and Kylie Jenner are ready to launch their debut summer fashion collection for the West Coast surf brands.
The sisters, who are launching the collection on June 22, posted a video showing the new designs for their PacSun line, which includes crop tops, T-shirts, overalls and jumpsuits.
"We're very excited about it. Here's a little sneak peek," Kylie, 15, said in a video posted on Keek, reports femalefirst.co.uk.
The sisters launched their first, a winter collection, in February and it was a huge success.
The duo's half sisters, Kourtney, Kim and Khloe Kardashain also have their own clothing stores, with branches in Miami and New York.
Kendall and Kylie shot to fame along with the rest of their family on reality TV show "Keeping Up With The Kardashians" and were at one point rumoured to be starting their own spin-off show, although Kendall, 17, was insistent her focus is on fashion.
Kendall said: "That's not happening. Modelling is my number one priority, one hundred percent."