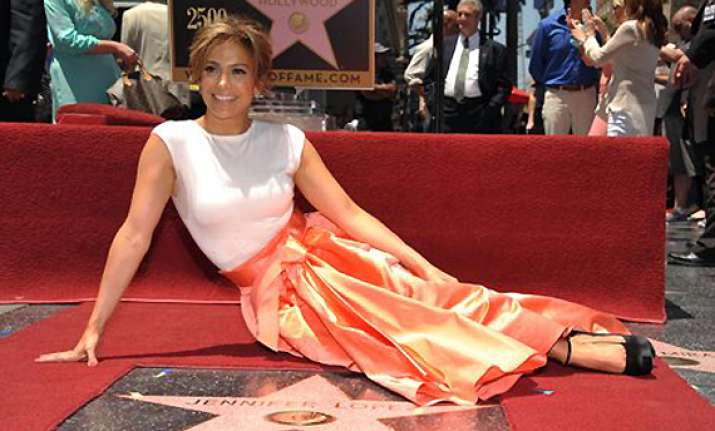 Los Angeles, June 22:  "Jenny from the Block" has a spot on the most famous block of all — the Hollywood Walk of Fame.
Jennifer Lopez received the 2,500th star Thursday surrounded by her boyfriend Casper Smart, her 5-year-old twins Max and Emme, and friends including Jane Fonda, Keenen Ivory Wayans and "Selena" director Gregory Nava.
"I cried like almost 15 thousand times," she said afterward. "It was so crazy. But I kept promising everybody I wasn't going to cry and they were like, 'Cry!' 'You're not helping!' But it was an amazing moment."
Lopez relished the chance to "kind of walk down memory lane" with Wayans — "he's the reason I moved to Los Angeles because I got that job as a fly girl" — and Nava, who put her in her first movie.