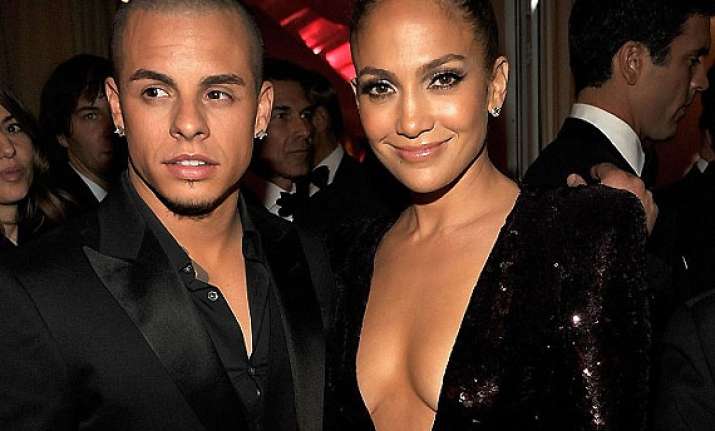 Los Angeles: Singer-actress Jennifer Lopez's ex-boyfriend, Casper Smart, is still living at her house here.
Casper Smart, who recently split from the "Booty" hitmaker after two-and-a-half-years of dating, has agreed to move out of her mansion before she returns from a whirlwind promotional tour for her new album, "A.K.A."
''(Casper) is still living at her house. (He is) supposed to be moved out by the time she gets back to LA," contactmusic.com quoted a source as saying.
The 27-year-old dancer was spotted looking at a new $630,000, three-bedroom home on Lopez Street, which coincidentally matches the 44-year-old star's last name, Friday.
The insider also revealed he is ''looking to rent a house very close to where he is currently living with Jennifer.''
The former couple are still on good terms.