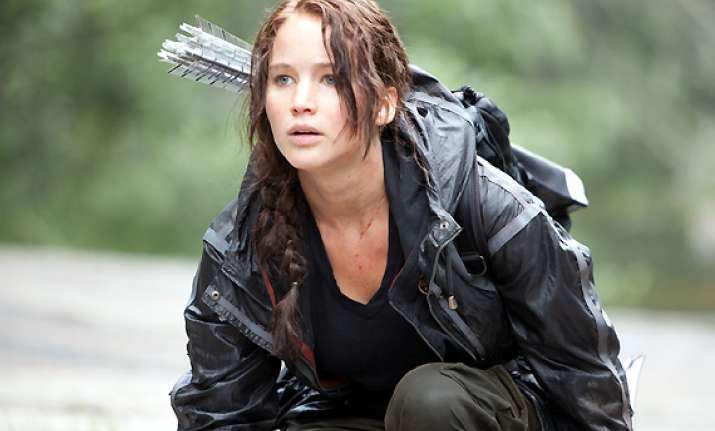 Los Angeles: Actress Jennifer Lawrence reportedly had to halt the shooting of her movie when she fell nauseous.
The 23-year-old was shooting for upcoming movie "The Hunger Games: Mockingjay" with co-star Liam Hemsworth when it happened. She was shooting for a special effects pool, where she was being hit by simulated strong waves, and the motion made her feel sick, reports contactmusic.com.
"Suddenly shouting that she was going to be sick, Jen ordered the special effects guys to stop rocking the boat," National Enquirer magazine quoted a source as saying.
The actress returned to her dressing room to recover and returned to shoot the scene shortly.