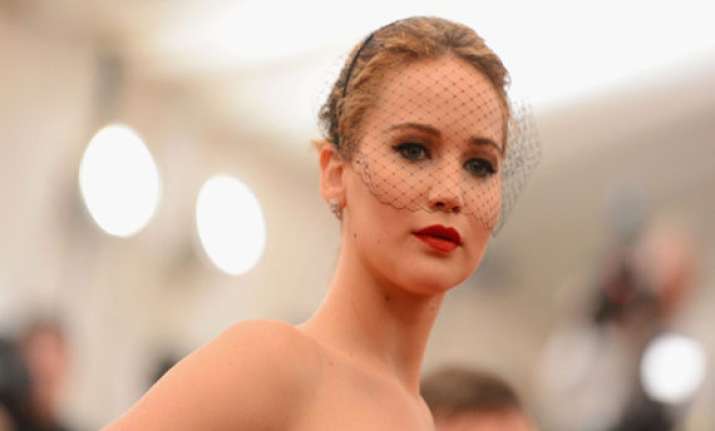 Los Angeles, Aug 13: Oscar-winning actress Jennifer Lawrence says she is not okay with the way people want to know about the details of her personal life and this has led to a meltdown.
The 22-year-old, who rose to fame with movies like "Hunger Games: Catching Fire" and "Silver Lining Playbook", is not used to living with so much attention around her.
"I teeter on seeming ungrateful when I talk about this, but I'm kind of going through a meltdown about it lately. All of a sudden, the entire world feels entitled to know everything about my life. I am just not ok with it," gossipcentre.com quoted Lawrence as saying.
"It's as simple as that. I am just a normal girl and a human being and I haven't been in this long enough to feel like this is my new normal. I'm not going to find peace with it," she added.
Lawrence will soon be seen in superhero film "X-Men: Days of Future Past".