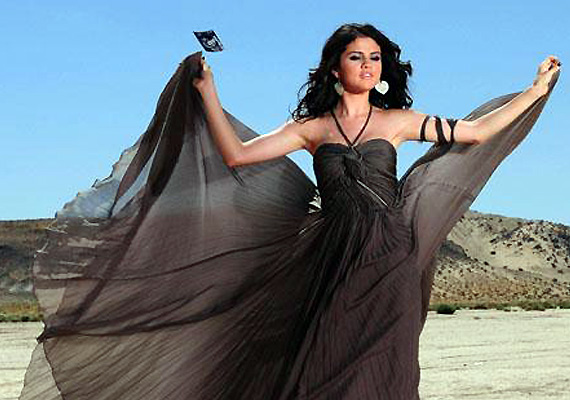 Los Angeles, July 27: Singer Selena Gomez says she does not wish to know the real price of the designer gowns that she flaunts at red carpet events, and she would only spend so much for a dress for her wedding day.
The 21-year-old feels she would only buy elaborate gowns only if it is her wedding dress.
"I don't even want to know how much they usually cost, but it's been really fun for me to dress up and get to meet different designers. I don't think I could ever actually purchase a huge gown unless it's my wedding dress," People magazine quoted Gomez as saying.
On the style front, the singer admits that her weakness is Dolce and Gabbana shoes.
"Dolce & Gabbana! I remember being really young and obsessed with Dolce, and I did buy a pair of black heels in Paris one time. They were cute, strappy, little heels. Sometimes you just have to," she said.