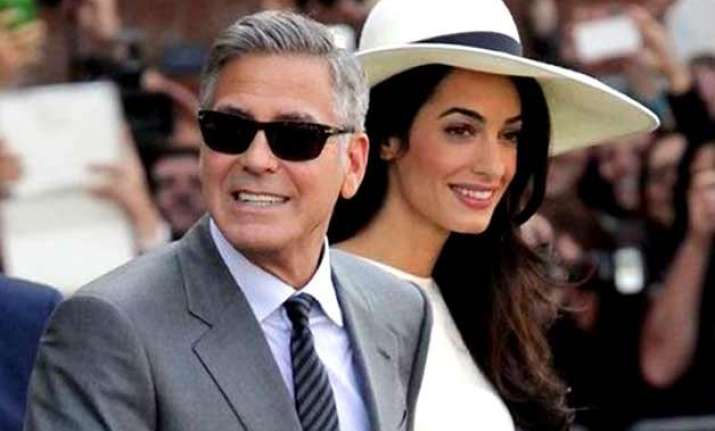 Los Angeles: Actor George Clooney is too scared of the consequences to play a prank on his wife Amal Alamuddin.
The 54-year-old is known for his love of practical jokes, but he'll not play any one of them on the 37-year-old lawyer, reports femalefirst.co.uk.
Asked if he plays jokes on Alamuddin, Clooney told Entertainment Tonight: "Listen, she's a lawyer. I can get in trouble. She can do anything to me. I could be behind bars."
While there are no pranks in his marriage, Clooney insists he has a lot of "fun" with his wife.
"It's been pretty great. I'm very lucky, and I'm very happy and we have a really fun time.
"I'm very proud of the things that she does in the world and who she is, and she has a wonderful family and friends. It's been a really exciting, fun time," he said.
The couple got married in September last year in Venice.