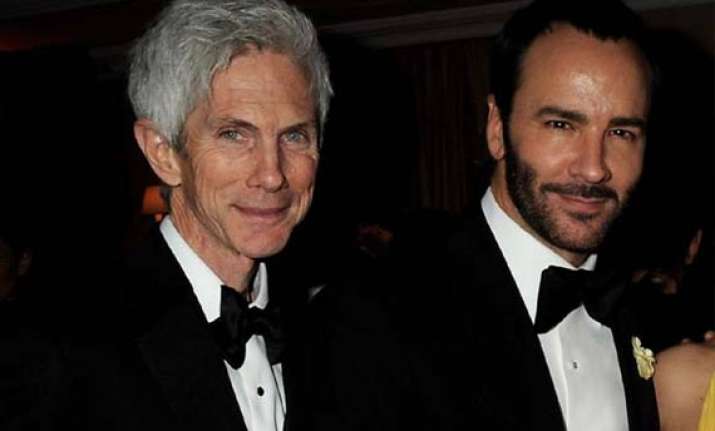 London: Fashion Designer Tom Ford has shared that he has exchanged vows with his partner Richard Buckley after a 27-year relationship.
Buckley is a former Vogue Hommes editor.
"We are married now, which is nice," dailymail.co.uk quoted Ford as saying.
Ford didn't reveal any other details of their big day.
The designer flashed a gold wedding ring to the audience at London's Regent Street Apple store. The two met at a fashion show in 1986 and Ford has spoken openly of his instant attraction to Buckley.
"I know that was just made legal in Britain, which is great. We were married in the States.
"I lost so many friends in college - I would say more than half of my closest friends. Richard, my partner of 27 years, had also gone through something also quite tough in his life," added the 52-year-old.