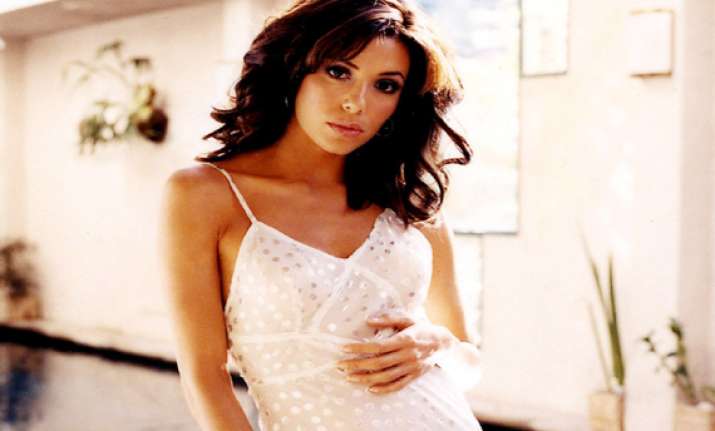 London: Eva Longoria appeared on David Letterman's Late Show to promote her new cookbook, but she ended up revealing a lot more than her recipes when her low-cut jacket popped open.

The actress came to the show in a tuxedo-type jacket, without anything underneath, and hot pants.

"That's only part of a tuxedo", the Daily Mail quoted Letterman as saying to Longoria.

Later the Desperate Housewives actress left the talk host almost speechless when her jacket button popped open, almost revealing her modesty.

She first shrieked "Oh my button!" and then quickly covered her chest before turning to Letterman and saying: "I'm sorry... but you didn't see anything."

Letterman then joked: "Oh lord, we're going to lose our liquor licence."

The 36-year-old star talked about her book, titled Eva's Kitchen: Cooking With Love For Family & Friends.