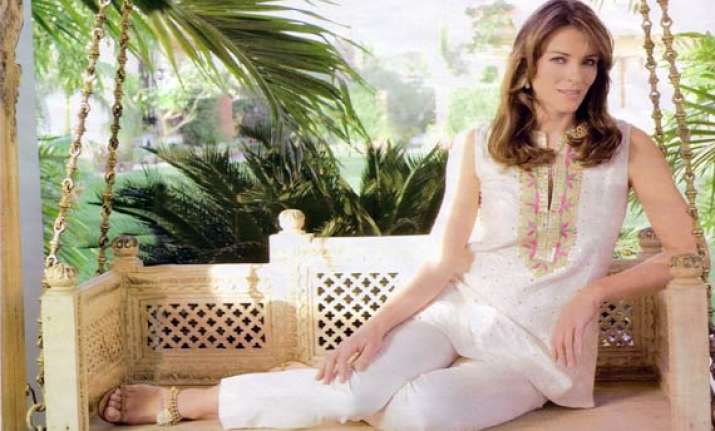 London: Elizabeth Hurley's first reality TV show, which was due to air later this month, has been postponed indefinitely. The model-actress has documented life on her farm in Gloucestershire in a new documentary titled 'Living With Elizabeth Hurley'.

A spokesperson for the Sky Living channel has confirmed that the show has been removed from the broadcast schedule and currently does not have an air date.

"Elizabeth Hurley thinks it's airing in September but we don't know when it's coming out. However, we're still 100% committed to it," the Daily Express quoted a Sky Living spokesman as telling the News of the World.

It follows amid rumours that the series will be re-edited to remove scenes featuring Hurley's estranged husband Arun Nayar, who she split from late last year.