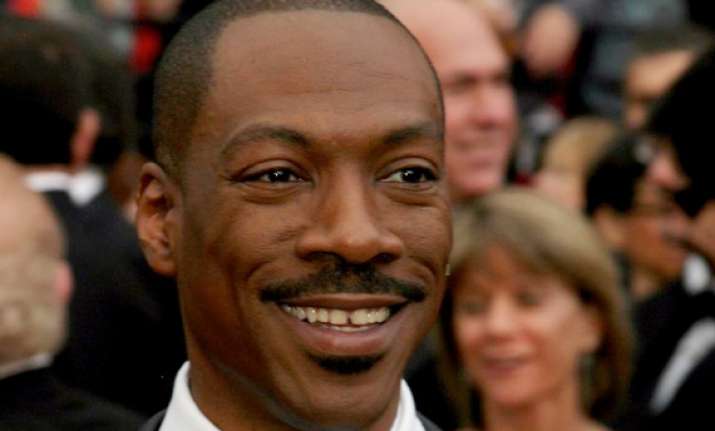 Los Angeles, Mar 2: If you listen to Eddie Murphy, you'd think he's done with all the family movies. He says he's ready for some adult rated action.

The actor joked that instead of moving into weighty dramatic roles late in his career, he sees himself "heading towards the good people at Vivid Films and Triple X."

"You said you want a meaty role. I got a meaty role for ya!" he quipped.

Murphy's latest comedy is "A Thousand Words," in which his character will die once he's uttered 1,000 more words.  Instead, he relies on mime and gestures to try and communicate.

So he jokes that he'll be silent in his porn films as well.

"And it's going to be silent too. It's going to be silent," Murphy said. "Just music. Bow-chicka-wow-wow. Chicka-wow-wow-chicka-wow-wow. 'Eddie Murphy as you've never seen him before.' Chicka-chicka-wow-wow. 'In his meatiest role ever. Eddie Murphy in 'Beverly Hills C-' "  he laughs.

As for Murphy's latest—directed by Brian Robbins from a script by Steve Koren—it includes a message about the power of words and ideas.

"Well I did it because I thought it would be a challenge to try to be funny without being able to talk. Because I thought I've done so many things where I was really talking a lot," said the actor.

"I was like, 'Hey what's it going to be like? I can't talk from this part of the script on. I can't talk, from here to here.' More than half of the movie I couldn't talk and I had to still keep the story going forward and be funny. I thought that would be a challenge. Then I liked the little message, the little sweet little message, about how important your words are and be careful what you say, that thoughts are things and your words are your thoughts so you have to be careful about what you say and how you use them."

Murphy should know. He was set to host the Academy Awards but dropped out after Brett Ratner—who directed his last film "Tower Heist"—got into trouble for using a homophobic slur.

Murphy co-stars in "A Thousand Words" with Kerry Washington and Clark Duke, who plays his assistant.

He says he hasn't yet seen the movie with an audience.  When he viewed it alone he found himself picking over specific lines.

"When you're sitting in the room by yourself and he says 'Why you sweating like a bitch?' You just feel like, 'Did he call me a bitch? And they liked it when he called me a bitch, for real? They did? Why? What?' " he smiles.