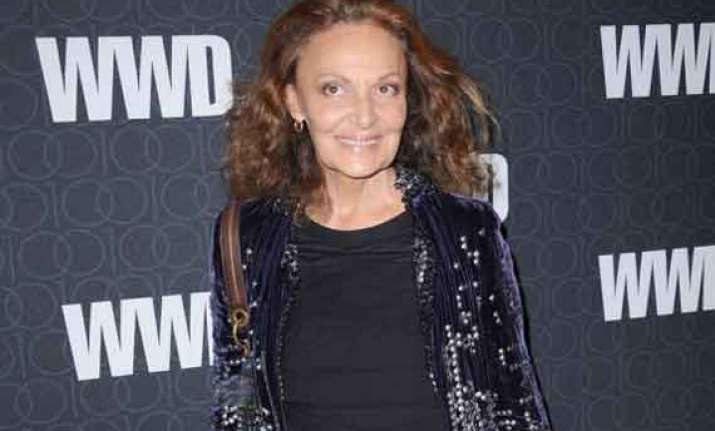 New York, June 28: Fashion designer Diane Von Furstenberg has opened her first accessory store at her company's headquarters here.
The store, located in the gallery space at DVF's Manhattan area, offers watches, bags and other trinkets. It also boasts of Furstenberg's signature motif on wall coverings and pink carpets.
"Accessories are really important to the company and this is the first shop we have dedicated to only accessories. We thought it was a great way to highlight our favourite styles and to celebrate summer," femalefirst.co.uk quoted Furstenberg as saying.
The store features many of DVF's most coveted accessories including the On the Go Tote bag and the 440 Top Handle Satchel, which is a favourite amongst celebrities including pop star Beyonce. Other bags on sale include the 440 Mini and the quilted Milo bag.
Fashion lovers can also browse a selection of goods including wallets, leather iPhone covers, and wristlets.
Last year, the 66-year-old had said that she was "focusing" more on accessories as she loves multifunctional bags that allow space for her gadgets.
"I am really focusing on accessories now, the Connect bags excite me, to have a handbag where you can use your iPad without removing it, that was really exciting for me, because it answered a practical need in my own life," she had said.
"I thought, I want to have my iPad with me all the time, but I want it to look chic, and now I have this amazing bag that looks fabulous and it has a custom pocket that fits my iPad, so I can pull a zipper and the screen is at my finger tips. So accessories have been a lot of fun," she had added.