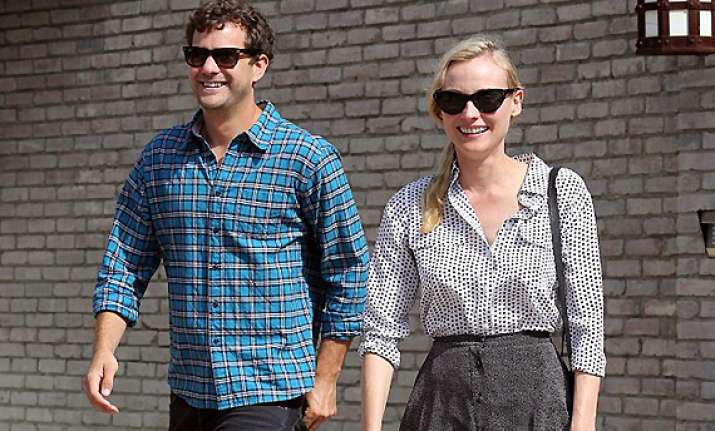 Los Angeles: It seems supermodel Diane Kruger, has already planned where she would want to raise a family with partner Joshua Jackson.
The model who is currently dating actor Joshua Jackson is all excited to give to make Paris their residential pad for raising kids together.
"I see myself raising kids there (in Paris). I would love that, having little French babies in Bonpoint," femalefirst.co.uk quoted the 37-year-old as saying.
The model, who has been dating Jackson since 2006, recently started wearing a band on her ring finger on her left hand. This has been interpreted as a symbol of her commitment to Jackson.