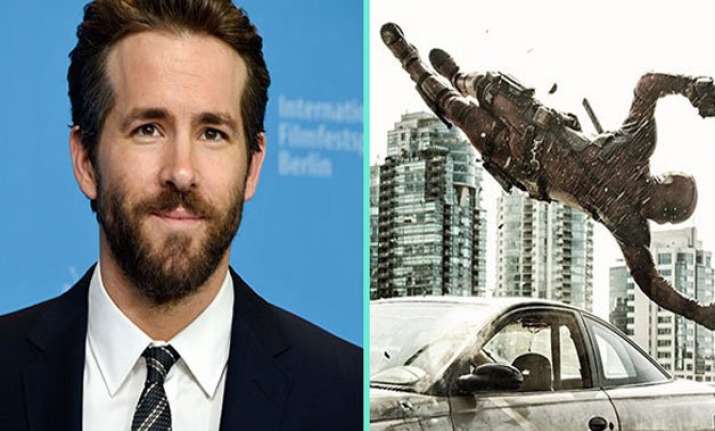 Los Angeles: After releasing the first official trailer for Marvel anti-hero movie "Deadpool", 20th Century Fox has now released a photograph that features actor Ryan Reynolds flying through the air.

The action where Deadpool soars through the air while shooting a handgun is familiar as the official trailer also shows the firearm skill of the superhero killing three villains at the same time. Other information obtained from the trailer is that Colossus a.k.a. Piotr Rasputin will make appearance in the forthcoming film, reports aceshowbiz.com.

Based on Marvel Comics' most unconventional anti-hero, "Deadpool" tells the origin story of former Special Forces operative turned mercenary Wade Wilson, who after being subjected to a rogue experiment that leaves him with accelerated healing powers, adopts the alter ego Deadpool. Armed with his new abilities and a dark, twisted sense of humor, Deadpool hunts down the man who nearly destroyed his life.

Reynolds leads the cast which also includes Morena Baccarin, Ed Skrein, Gina Carano, and T.J. Miller.

Directed by Tim Miller from a script by Rhett Reese and Paul Wernick, "Deadpool" has wrapped its production and will open in US theaters on February 12, 2016.