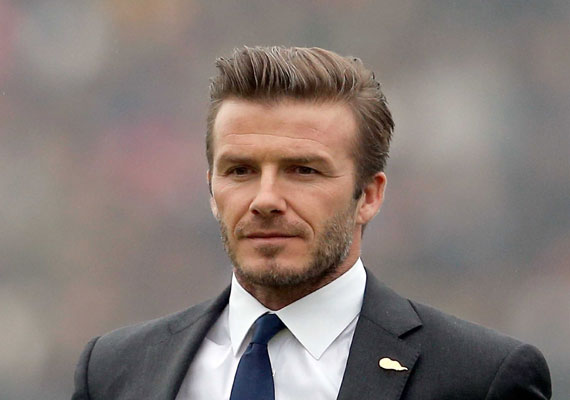 London, July 27: Retired soccer champion David Beckham has flaunted his toned abs in an advertisement for his new men's fragrance, David Beckham Classic.
Beckham's perfect abs are seen in a video that he has posted on his YouTube channel. The video comes with the message - "Hope you all like it", reports femalefirst.co.uk.
The advertisement shows Beckham walking into his dressing room wearing a casual t-shirt before pulling it off to show off his tattooed torso. He then pouts in the mirror while examining his reflection and puts on a crisp white shirt.
A butler, who helps the star with his dinner jacket, asks, "Can I be of further assistance, sir?"
Beckham replies "I have all I need", as he spritzes himself with the fragrance. As David heads out the voiceover, he tells his fans to "revise your classics".
This is the star's latest in a string of fragrances, including Instinct, Homme, Signature and Intimately. He also teamed up with his wife, designer Victoria Beckham, to release their scent called Intimately Beckham in 2010.
David Beckham Classic will be on sale in Britain from July 31.