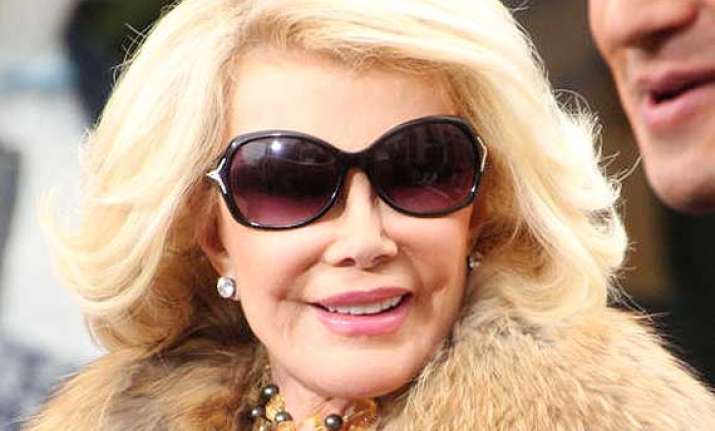 New York: Comedienne Joan Rivers has been placed in a medically-induced coma after suffering cardiac and respiratory failure during a medical procedure.
Rivers, 81, was getting her vocal cords checked at a clinic here when she started fighting for breath, reports dailymail.co.uk.
She was rushed to Mount Sinai Hospital and placed in a coma as members of her family were alerted to her condition.
Her daughter, Melissa Rivers, dashed from Los Angeles to New York. Doctors have told her that her mom is in stable condition.
She released a statement thanking everyone for their messages of support and gave a brief update on her mother's condition.
"I want to thank everyone for the overwhelming love and support for my mother," Melissa Rivers said in a statement.
"She is resting comfortably and is with our family. We ask that you continue to keep her in your thoughts and prayers," she added.
While doctors are said to be keen to keep her in a coma until the weekend, there is concern about the length of time her brain was starved of oxygen.
But less than 12 hours before she stopped breathing, Rivers was her usual irrepressible self, making jokes about her own longevity and mortality to an audience of around 100.