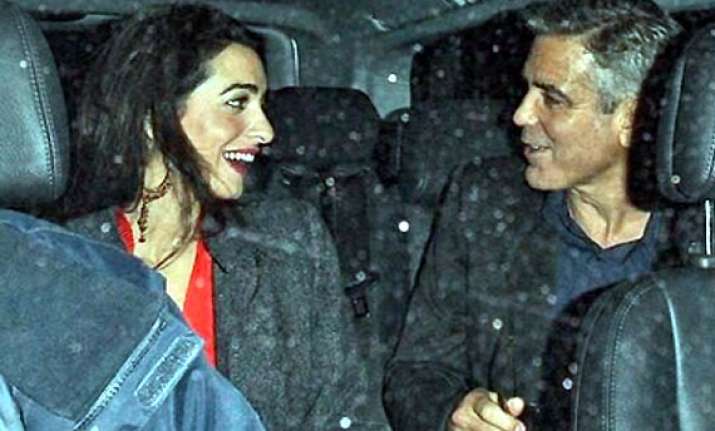 Los Angeles: Actor George Clooney and barrister Amal Alamuddin were seen enjoying long walks on an island in Seychelles before getting off to enjoy a safari in Tanzania to seal their fledgling romance.
Rumours about the two first surfaced when they were spotted together in London last October. At the time, the 52-year-old actor described her as a "friend".
But her status appears to have changed since the start of this year. In February, 36-year-old accompanied Clooney to White House for the screening of his latest film, "Monuments Men". Accoring to the sources, they where "very much together".
Alamuddin specialises in international law and human rights. She is a graduate of the New York University School of Law and in 2011 she started representing WikiLeaks founder Assange in his fight against extradition to Sweden.