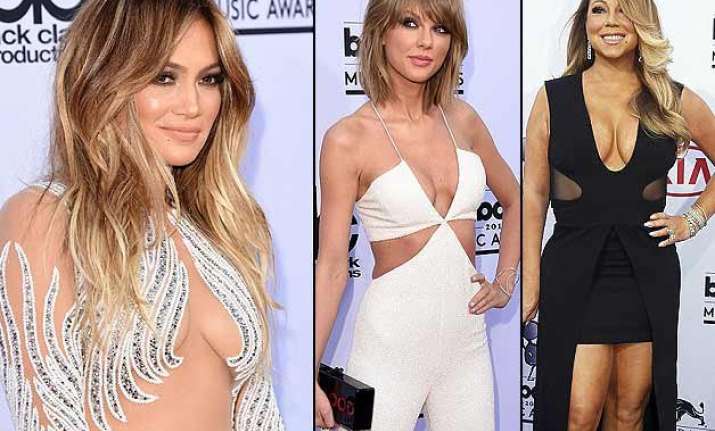 Taylor Swift leads 2015 Billboard Music Awards
Las Vegas:
Singer Taylor Swift dominated the Billboard Music
Awards 2015
with eight wins, including Top Artist and Top Female Artist awards, while debuting her star-packed music video "Bad blood" to open the show.
Co-hosted by Ludacris and Chrissy Teigen, the award show took place here at the MGM Grand Garden Arena on Sunday.
Leading the nominees with 14 nods, Swift also took home the trophy for Top 200 Album, Top Digital Artist, Top Billboard 200 Artist, Top Streaming Song, Top Hot 100 Artist and Billboard Chart Achievement Award (fan-voted), reports dailymail.co.uk.
Another big winner of the evening was boyband One Direction, who clinched the trophy for Top Touring Artist and Top Duo/Group. But the moment was overshadowed by their friend and former bandmate Zayn Malik's absence.
Other singers who took home multiple awards included Sam Smith, Pharrell Williams and Iggy Azalea.
Smith, who has been recovering from a throat surgery and was not able to attend the awards show, won the titles for Top Male Artist, Top New Artist and Top Radio Songs Artists.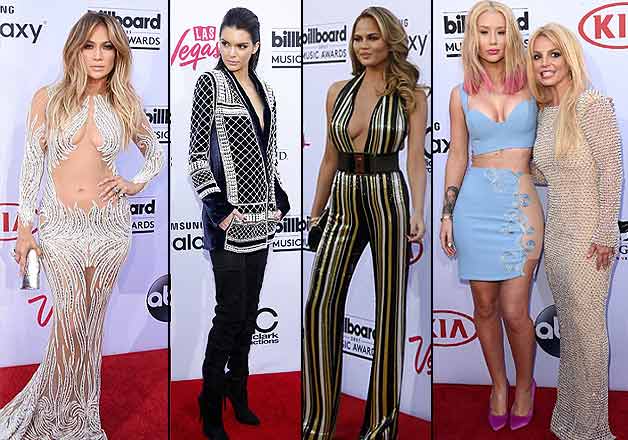 Meanwhile, Williams won the prize for Top R&B Artist category which featured the likes of Beyonce Knowles and Chris Brown. His 2014 solo set "G I R L" won Top R&B Album and his smashing hit "Happy" won Top R&B Song.
As for Australian rapper Azalea, she earned the Top Rap Artist, Top Streaming Artist and Top Rap Song.
Singer Justin Bieber won the Top Social Artist award in a competition from Miley Cyrus, Selena Gomez, Ariana Grande and Swift.
The red carpet of the awards too accentuated a great glamour chord as Jennifer Lopez arrived wearing a nude sheer gown.
Taylor Swift, who won the maximum awards at the prestigious event wore a strikingly cut white jump suit.
Mariah Carey, Crissy Teign, Britney Spears too made for wonderful ensemble of highly felsh revealing dresses.
The event ended with a performance by rapper Kanye West, who was introduced on stage by his sisters-in-law Kendall Jenner and Kylie Jenner.