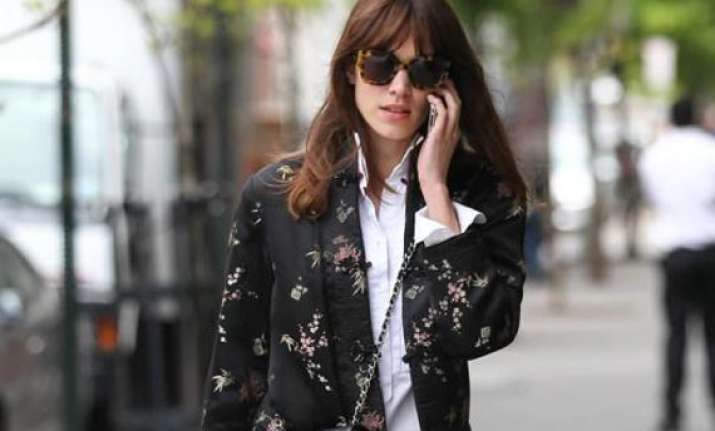 London, June 25: Model Alexa Chung regrets not taking advice from her parents before entering the fashion world. She also admits that she repents taking part in dodgy photoshoots as a teenager and revealed that she was once asked to strip by a "creepy man".
"I actually kept modelling very separate. I never really asked my mum or dad's advice during that time and it actually felt like I didn't want to tell them too much about the reality of what was going on, when I was taking the train to London and being asked to do certain things," femalefirst.co.uk quoted Chung as saying.
"I already knew it was wrong. So, you know, if there was a casting where a creepy man there had gone on to his flat in Ilford, and, you know, 'Take your clothes off...' and if I'd have done it, I won't tell my mum because I know that's wrong," she said.
The 29-year-old is still haunted by her past experiences and tries to block out memories of performing in raunchy photoshoots that she felt uncomfortable with at that time.
"You had lots of castings where they were like, 'This is for swimwear,' and in hindsight, I look back and think, 'Did you really need an 18-year-old girl to strip in your front room'."
She added: "I get flashbacks now. Loads of flashbacks. I'll be reminded of something because I've sort of blocked it out and I don't really think of those days. Like, recently, I was like, 'Oh my god. That's so not on'."
Alexa also said that her parents were unimpressed with her career, but she soon became "addicted" to the thrill of earning big paychecks.
"I was addicted, like a gambler. Yes, I could be making a measly 200 pounds (over $300) one day but tomorrow I might make a commercial for 300,000 pounds (over $400,000)," she added.