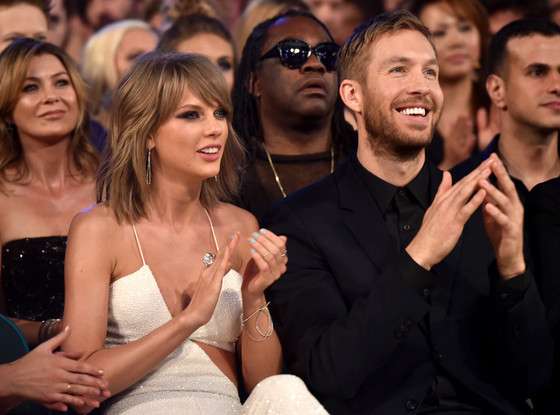 Singer Taylor Swift's break-up with Scottish DJ Calvin Harris early this year came as a surprise for many.
But looks like renowned singer Taylor Swift and her ex-boyfriend DJ Calvin Harris have decided to end their break feud.
As per the media reports, the ex-couple is maintaining cordial terms with each other and are also exchanging text messages.
Apparently, Taylor had started seeing actor Tom Hiddleston, post her split with Harris. But her romance with Hidldeston was quite short lived and ended a couple of days ago.
And it seems Calvin has become Swifts agony aunt in her hour of need.
Though it is unclear who got in contact first, but their back to friends reports are making people speculate that Taylor-Calvin might get back together soon.

 

However, the insiders insist the pair will not be rekindling their relationship, and they have not spoken on the phone or met up in person.
Calvin had recently admitted he found it "very difficult" having his break-up with Taylor, 27, play out in public.
"It's very difficult when something I consider so personal plays out very publicly. The aftermath of the relationship was way more heavily publicised than the relationship itself. When we were together, we were very careful for it not to be a media circus. She respected my feelings in that sense," he added.
(with IANS Inputs)