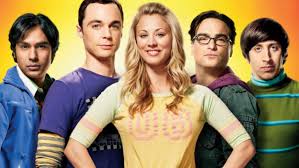 Season 12 may not be the end of the hit American sitcom Big Bang Theory. As reported by E! Online, CBS Entertainment president Kelly Kahl spoke about the future of the sitcom, saying, "We don't believe it's the final year. We're in preliminary discussions with Warner Bros., the studio."
Kahl had hinted the return of the show earlier as well.
"We are hopeful there will be more. As long as [Chuck Lorre] and his team, [Steve Molaro] and those guys think they have stories to tell, we'll take it for as long as they want. We certainly hope to get a few more years out of it. It's not slowing down," he said.
Created by Chuck Lorre and Bill Prady, the show premiered on CBS on September 24, 2007. In March 2017, the series was renewed for two additional seasons, bringing its total to twelve, and running through the 2018-19 television season.
The show originally centered on the lives of socially awkward physicists Leonard Hofstadter and Sheldon Cooper, who take a wild turn when the beautiful and free-spirited Penny moves in next door.
The twelfth season is set to premiere on September 24, 2018. 
(With ANI Inputs)