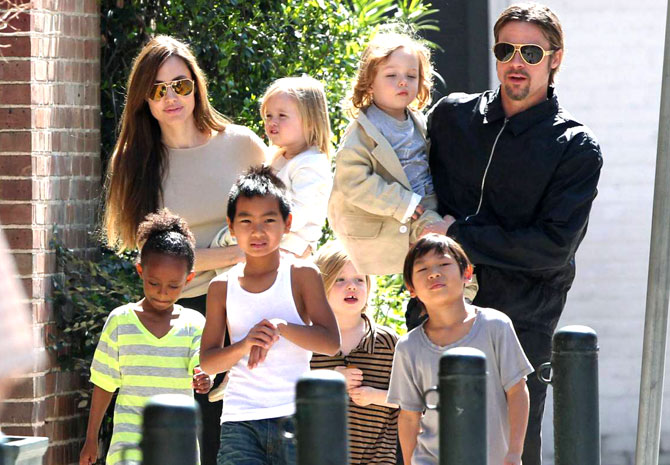 Seems despite early reports suggesting that the high-profile divorce of actors Brad Pitt and Angelina Jolie will have no bloodshed, new facts in the case suggest otherwise. A fresh report doing rounds of media suggests that Brad got 'verbally' and 'physically' abusive with one of the couple's children, prompting Angelina to think about divorce.
It is being alleged that Brad got drunk on the private plane of the couple and misbehaved with the kids. Apparently, Angelina was also present there with few of their children.
An anonymous person reported this incident last Wednesday after which Los Angeles Police Department and L.A. County Department of Children and Family Services are investigating the matter.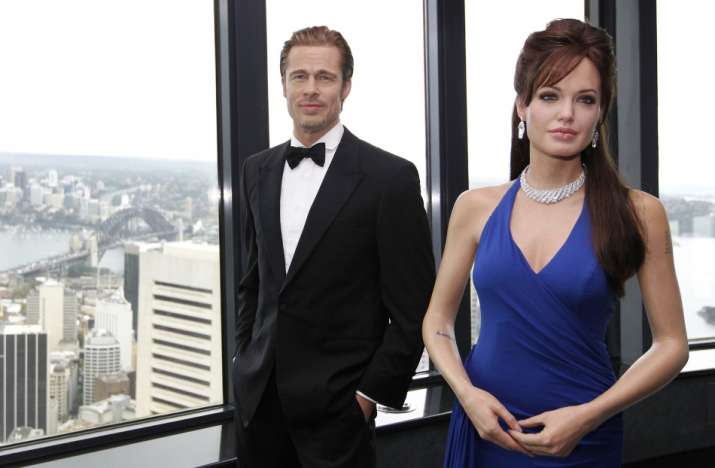 Shunning the reports, a source close to Brad Pitt told a leading daily that he did not do any such thing. Adding that the 52-year old 'The Fight Club' actor is not taking these allegations lightly, the insider added that it is unfortunate that people are deliberately painting a bad picture of him.
Brad and Angelina, popularly known as Brangelina, got married in 2014 after dating for almost a decade. The couple have six kids, three biological and three adopted.
On Monday, Angelina filed a divorce from her husband citing 'irreconcilable differences'. Media reports also have it that Angelina wants full physical custody of the children with visitation rights to Brad. Brad, it is being said, is also planning to fight for the custody.
The split of 'Mr & Mrs Smith' kicked up quite a media storm. The Hollywood couple were seen as an embodiment of true love. Since news of the split surfaced, a lot of reasons have been suggested as the reason. Brad's substance abuse and rumoured affair with 'Allied' co-star Marion Cotillard were said to be reasons behind it.
However, Brad's ex-wife's Jennifer Aniston's best friend Chelsea Handler called Angelina a 'lunatic' and blamed her for the impending divorce.