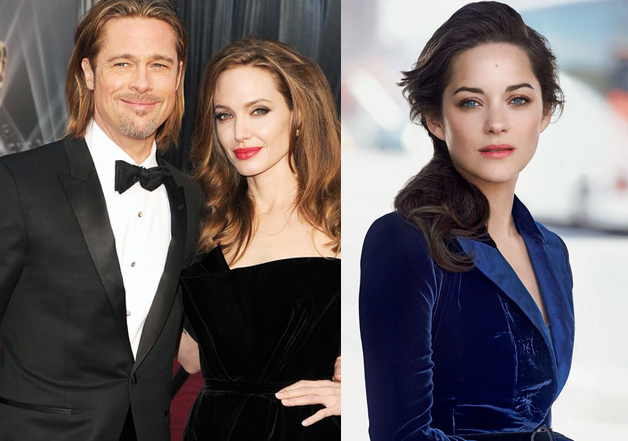 A new piece of information which has the ability to bring a new twist in Brad Pitt and Angelina Jolie split has surfaced. Reports have it that actress Marion Cotillard, who is rumoured to be the reason behind 'Brangelina' split is pregnant. It was rumoured that Marion is having an affair with Brad, which is why Angelina filed for a divorce from her 52-year old husband. Angelina in her report had cited 'irreconcilable differences' as the reason for the decision.
In a cover story to Closer magazine, Marion reportedly revealed that she is pregnant. Marion who has been dating actor Guillaume Canet, however, did not reveal whose child she is carrying.
Cotillard's silence on naming the father of the child has further added fuel to her dating rumours with Brad Pitt. Brad and Cotillard are co-stars of the movie 'Allied' whose filming they started in March. It was rumoured that Marion and Brad spent a good deal of time with each other on the set, sparking off affair rumours.
According to the website, a source said Jolie was insanely jealous with Pitt and Cotillard's on-screen chemistry.
"Angie couldn't handle Brad's sex scenes with Marion. Her jealousy was out of control. Brad tried for months to reassure her and calm her anxiety, but it simply didn't work. She said her intuition was telling her he was cheating," the source said.
"Angie has struggled with insecurity over Brad's fidelity for years, but she was never as jealous over a co-star as she was with Marion. She was always paranoid Brad would do to her the same thing he did to Jen," the source added.
(With IANS Inputs)