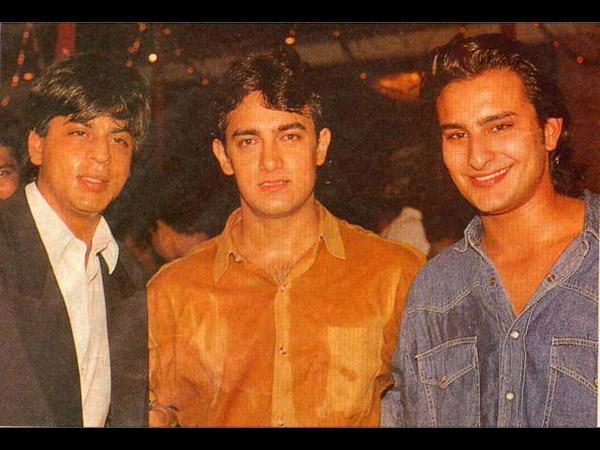 Bollywood actor Saif Ali Khan, who is basking in the success of Netflix's Sacred Games has many projects in the pipeline. From Gauravv K. Chawla's Baazaar to Navdeep Singh's Hunter, get ready to see Saif in a variety of roles. However, thing wasn't the same in Saif's life. The actor was once going through a major lack of self-esteem. Not only his personal life, even his Bollywood career had hit rock bottom.
In an interview with The Telegraph in 2005, Saif divulged details about his personal life. Back then, Saif was having an ugly spat with Amrita Singh. Due to their divorce, he wasn't even allowed to meet his kids- Sara and Ibrahmin Ali Khan. What added to his woes was alimony. His divorce settlements left him on the verge of bankruptcy.
Talking about it in the interview, Saif said, ''I'm supposed to give Amrita Rs 5 crore, of which I've already given her approximately Rs 2.5 crore. Also, I'm paying Rs 1 lakh per month until my son becomes 18. I'm not Shah Rukh Khan. I don't have that kind of money. I've promised her I'll pay up the rest of the money, and I will, even if I've to slog till I drop dead''.
Saif also said that he respects Amrita's space but he is disturbed by being constantly reminded that he has failed as a husband and father. ''I've my son Ibrahim's photograph in my wallet. Each time I look at it, I feel like crying. I miss my daughter Sara all the time. I'm not allowed to meet my children. They aren't allowed to come to visit me, let alone stay with me. Why? Because there's a new woman in my life who'd influence my children against their mother. That's so much hogwash and Amrita knows it,'' said Saif.
However, now he shares a close bond with Sara. The daughter-father duo enjoys quality time together and the actor has often mentioned how proud he is to see his daughter stepping into Bollywood.
For all latest news and updates, stay tuned to our Facebook page