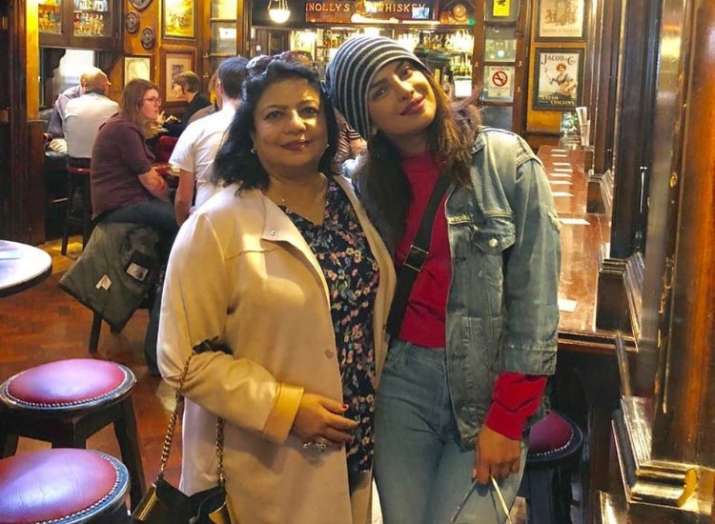 Star actor Priyanka Chopra's close bond with mother Madhu Chopra is no secret. The duo not just share a lovely mother-daughter bond but they are, as PeeCee puts it, 'best of friends'. On this Mother's Day, Madhu Chopra reveals that she always advises her darling daughter to remember her roots.
While talking to Zoom Tv Madhu Chopra gave away many secrets of our desi girl. However, she also stated that she always makes it a point to remind Priyanka about her roots and values. Mother Chopra says advises Priyanka that wherever she goes, she should remember that she is an Indian and has Indian values with a middle-class upbringing. She also encourages her to be proud of it rather than being ashamed of it. Even Priyanka Chopra, on many occasions, has stated that she is proud of her 'solid values'.
While on the show, Madhu Chopra also revealed much about Priyanka Chopra's childhood and how excellent of an achiever she has always been. She said that PeeCee was a brilliant student in school and achieved many titles. One can't deny that the actress has kept that going still!
Priyanka Chopra is one of the most popular actresses worldwide. The lady is not just slaying in Bollywood but has carved a special place for her across borders. Her first Hollywood film 'Baywatch' increased her popularity to next level. Right now, PeeCee is seen in the third season of her popular American TV drama 'Quantico'