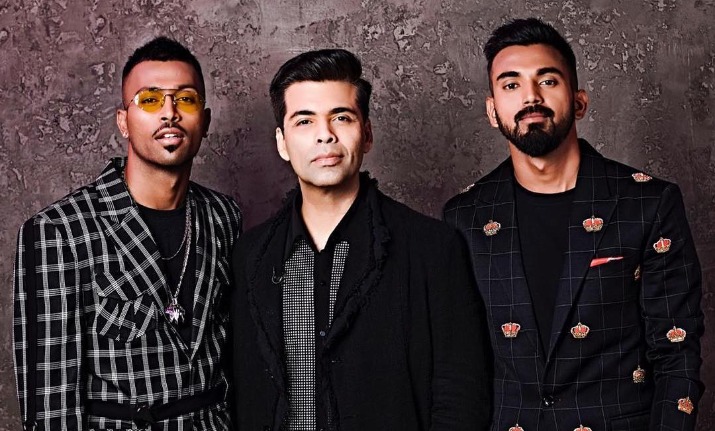 Koffee With Karan Season 6's most controversial episode featuring cricketers Hardik Pandya and KL Rahul is still making headlines. Their remarks which reeked of sexism and disrespect did not go down well with most of their fans. After the episode aired, the cricketers were not just in the firing line by the cricket board and authorities, but also India team captain Virat Kohli. The episode was pulled down by Hotstar for obvious reasons, but only after the damage was done. Some even lambasted Karan Johar for hosting such a controversy-mongering show. The filmmaker remained silent on the controversy but in a recent interview with ET Now, he has opened up on the controversy revealing that he had sleepless nights thinking about how to undo the damage.
He said, "I have to say that I feel very responsible because it was my show, it was my platform. I invited them as guests and so the ramifications and repercussion of the show are my responsibility. I have had so many so many sleepless nights just wondering about how I can undo this damage, who is gonna listen to me. It's now gone into a zone which is beyond my control."
He further clarified that his questions remained the same for all the guests, but he cannot control how the guests prefer to answer them. He said, "I have to say and I don't defend myself when I say this. I have to say that the questions that I asked the two boys are the questions I ask everyone including women. Deepika (Padukone) and Alia (Bhatt) were on the show, I asked them those questions. I have no control about the answers that come my way."
Karan Johar was also accused of choosing the question line based on women and sex to boost the TRP of his talk show. Responding to such allegations, he said, "I am just saying is that I think that perhaps things were said that may have crossed boundaries and I apologise because it was my platform from where it happened. I feel the boys have paid the price for it already."
Hardik Pandya, who was lashed out at the most for his imprudent remarks on girls, apologised on the social media for his statements.