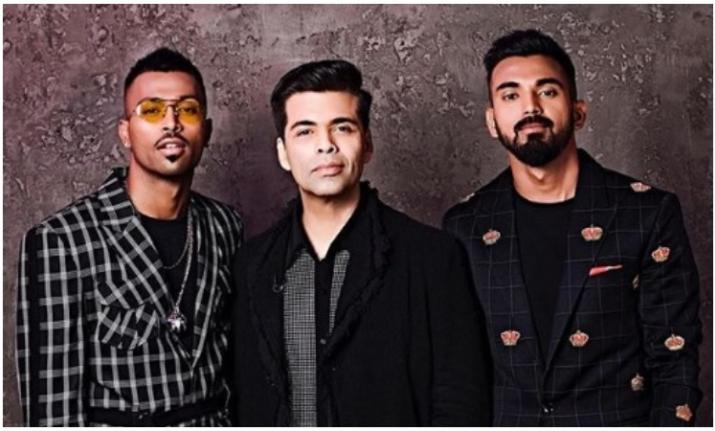 It has actually 'stopped making sense' just like the tagline of talk show Koffee with Karan that screams 'Stop Making Sense'. And this is what happens when we have a shallow, crass player in the Indian cricket team that once had legendary MAK Pataudi, Sunil Gavaskar, Sachin Tendulkar, Rahul Dravid, and the likes. When players who get overnight fame, unimaginable wealth in a short span of career but lack the education and class to keep their head straight, we get the likes of Hardik Pandya, that too, on Koffee with Karan. Toxic mix. 
We collectively cringed at his distasteful comment on women. And this is not the first time for Karan Johar too. Show after show, we have seen and it seems he thrives on sensationalism and feeds on controversies specially around women and sex. 
The deeply vulgar portrayal of women that Pandya indulged in, egged on by Karan Johar, who shamelessly giggled, has shaken our senses. This kind of mentality, false sense of masculinity has, for ages, encouraged a culture of violence against women. 
He amply displayed his likeness for females, but to reduce women just to their bodies, is outrageous. "Since I am on the 'black' side so I like to see how women move." Really? What does that even mean? Pandya, with all his brashness intact, thought it is 'cool' because he doesn't even ask girls their names! How shallow can one get? Both the host and the 'famed' player put up a gross, shameful and caustic racist display that left a really bad taste in our mouth. Pandya appeared with teammate KL Rahul on the show. Rahul, on his part showed much restraint in his response to questions that were mostly based on women and dating.
Just saw Hardik Pandya on Koffee with Karan. Called my parents to thank them for sending me to school.#KoffeeWithKaran #KoffeeWithCricketers #HardikPandya #KaranJohar

— Damini Gulati (@Damini_Gulati) January 7, 2019
After social media erupted with anger against Pandya for making sexist and misogynistic comments on the talk show, he apologised. The all-rounder took to Instagram three days after the show aired, to post a staid apology. Pandya wrote on Wednesday, "After reflecting on my comments on Koffee with Karan, I would like to apologise to everyone concerned who I may have hurt in any way. Honestly, I got a bit carried away with the nature of the show. In no way did I mean to disrespect or hurt anyone's sentiments. Respect."
World-class players have the ability to handle fame with dignity, they stay centered, know how to talk and what to say even when they are being candid. Tawdry is not their style. But the understanding is for someone who has the capability to understand. Ironically though, it all makes sense now. You know what I mean. Right?
(Disclaimer: The views expressed in the article are solely of the author and India TV is not responsible for the content of this opinion piece.)