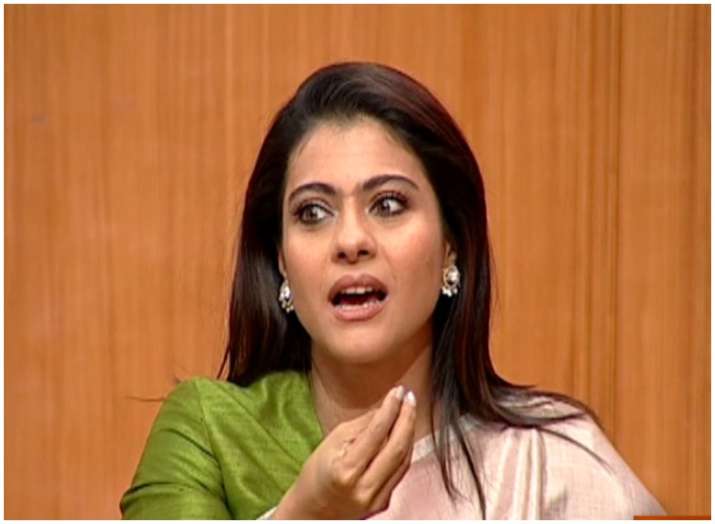 Even though more than two decades have passed since actress Kajol made her Bollywood debut with Bekhudi, the mania surrounding her just refuses to fade away. During her highly successful career, she has won over a legion of sincere and loving fans thanks to her confident screen presence, charismatic personality and above all unparalleled acting abilities. Kajol is returning to the big screen after a year with Helicopter Eela and, the trailer of the film was launched on her birthday on August 5. The film also stars National Award-winning actor Riddhi Sen, Neha Dhupia, and Tota Roy Chowdhary.
Directed by Pradeep Sarkar and written by Mitesh Shah, the film will see Kajol playing the role of a single mother, who is also an aspiring singer. 
Helicopter Eela will now release on 12 October instead of its earlier date of 7 September. Pradeep Sarkar, director of the film was inflicted by dengue for which he had to be hospitalised.Ajay Devgn, producer of Helicopter Eela, thus decided to wait for Sarkar's full recovery before resuming post-production work. Ahead of the movie release, the actress graced the popular talk show Aap Ki Adalat hosted by India TV Chairman and Editor-in-Chief Mr Rajat Sharma.
Here are the HIGHLIGHTS of the show
11: 00 pm: The actress said that when she met her husband Ajay Devgn she found him really rude. However. later she realized that he is the intelligent, quiet types and, soon became good friends with him.
10: 55 pm: Kajol says that she has always been positive towards herself and life. She says that she is extremely emotional as well.
10: 52 pm: Kajol says that she and filmmaker Karan Johar have always been good friends. "Yes. in the recent past we did have some differences but as they say good friends are those who reunite even after varied differences. I and Karan Johar are now back to being good friends", says Kajol.
10: 50 pm: " I was made for a moving camera, not a still camera", says Kajol on hating doing a photo session.
10: 45 pm: Kajol says she is happy about how the Hindi film industry has evolved over the years and thanks the audience for being flexible.
10: 40 pm:  The beautiful actress completed her glorious 25 years in Indian cinema.Who can forget Anjali from Kuch Kuch Hota Hai or Simran from Dilwale Dulhaniya Le Jayenge. However, she rejected several big movies such as Dil Se, Gadar and Mohabbatein. In Aap Ki Adalat, Kajol reveals the reason behind saying no to these movies. Kajol revealed that the Sunny Deol starrer Gadar wasn't her type of movie and, said that she rejected Dil Se due to date issues. In a hilarious moment, Kajol also said that she doesn't remember whether Mohabbatein was offered to her or not.
10: 35 pm: Kajol said that she never wanted to become an actress as she always saw her mother being too busy in her life.
10: 30 pm:  Kajol talked about how director Mani Ratnam wanted to cast her and Shah Rukh Khan in Dil Se. She got a call from the director but she thought that it was Shah Rukh Khan playing a prank on her. 
10:25 pm: When Kajol met Karan Johar for the first time, she told him that he was looking really funny as he was wearing a three-piece suit in a discotheque.
10: 20 pm:  Kajol opens up about her vibrant and loud character. She recalls meeting Shah Rukh Khan during the shoot of Karan Arjun and says that she found him really weird and strange.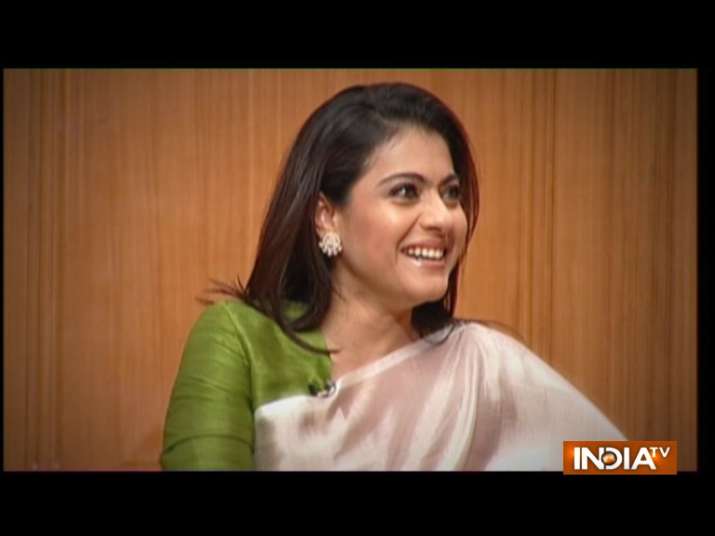 10:15 pm : Kajol talks about her upcoming film Helicopter Eela.and relates it to the time her daughter Nysa was born.
10: 10 pm:  Kajol calls Shah Rukh Khan a big prankster. During the shooting of Kuch Kuch Hota Hai, Kajol had a fall while riding a bicycle and how SRK played a prank on her by saying that she wasn't an actress but an extra in the film.
10: 05 pm: Kajol talks about her childhood days and how naughty she was as a child. She recalls how her mother once sarcastically said that she would want Kajol to have an innocent daughter just like her.
Missed Aap Ki Adalat? Watch repeat telecast on Sunday at 10 AM and 10 PM