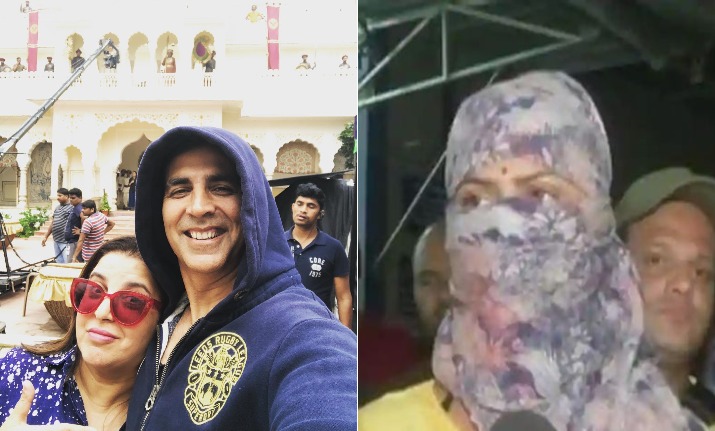 Recently, there were reports in media about an alleged molestation of a Housefull 4 junior artist near the film sets. Denying the rumours, executive producer Manoj Mitra on Friday told that no such incident happened with any of the crew members near or on the film sets. As per the media reports that were doing rounds for a while, claimed that she was molested by a man, who was among six other men who were manhandling another junior artiste on the Housefull 4 set. The complainant has claimed actors Akshay Kumar and Riteish Deshmukh were present on the set.
Commenting on the report, Mitra said in a statement: "It is disheartening to hear about this incident. As an executive producer, I would like to clarify that the recent incident that showed up in the news related to the sets of Housefull 4, is something that evidently did not happen on the sets or during the shoot; it took place off the sets and hence I have to state that it is beyond our capabilities.
Female junior artist allegedly molested near Housefull 4 sets
"I would also like to clarify that Akshay Kumar and Riteish Deshmukh had packed up way before this incident occurred. It was their personal matter and nothing related to our film shoot."
Raman Dave, head of dancers on the film's set, said: "There was some argument between the boys which happened post pack-up outside the set and the girl tried to save one of the males who was her friend. She tried to stop the fight but unfortunately it was a heated argument and during the course of this fight, the boys happened to push her away to stay out of the fight."
Dave said the "argument was between the dancers and Pawan Shetty, an outsider."
Photo: Akshay Kumar's bald, historical warrior avatar goes viral. Is this his look for Housefull 4?
"(It was) Nothing to do with our film. I had left from shoot but my set attendant Sandra was there on the set and even she has mentioned that nothing happened on the set. All the details reported about this incident failed to be true and it did not happen on our sets," he added.
Housefull 4 has been dogged by controversy. Earlier this month, filmmaker Sajid Khan stepped down as the director of Housefull 4 after he was accused of several sexual harassment incidents. He has been replaced by Farhad Samji. Actor Nana Patekar is also out of the movie following actress Tanushree Dutta's sexual harassment allegation against him.
(With IANS Inputs)