Follow us on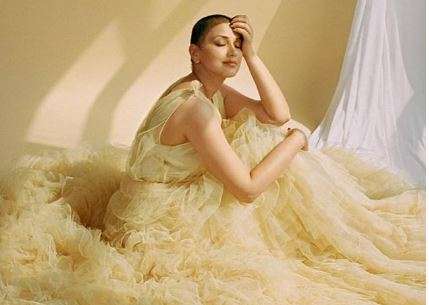 Bollywood actress Sonali Bendre is fighting cancer like a warrior. When she was diagnosed with the fatal disease last year in July, her fans and followers were shattered. The whole nation including the film fraternity prayed for her quick recovery. Even during such a difficult and heart-wrenching period, the actress made sure to shine and spread happiness. She taught everyone that with courage and determination one can beat anything. 
Amidst her cancer treatment, the actress was back to the bay and is currently setting new goals for us every day. She is attending conclaves, doing photo shoots and interviews, leaving everyone in awe. Recently in an interview, the actress opened up on being reluctant to go abroad for the treatment and also the way she reacted after knowing about Stage IV Metastatic Cancer with 30 per cent survival chance. "It was my husband who dragged me there. I fought with him all the way like why are you doing this.. we have doctors here, why are you taking me away. My life, my home.. in three days, we literally just packed and left an I don't know what is happening why are we going through this. But he was just quiet through the whole thing and just focussed. In the day, he was organising and in the night, because New York was awake, he was again organising.. So, I got him to actually crib about the whole thing on the flight. Through the flight, I cribbed. I was venting," Sonali shared.
Sonali further said that when she visited the doctor next day, she was shattered to know about her severe condition. ''Next day we go to the doctor and he looks at everything and we had sent all our tests and everything and he said it's the fourth stage and you have 30 per cent chance and I was like what. That really hit me and I just turned to Goldie. I remember looking at him and saying thank god you got me here,'' she added.
Sonali spoke at length about her son Ranveer Behl and how she broke the news to her. The actress was quite active on social media throughout her treatment. In the interview, she also opened up on her choice to be in constant touch with her followers.