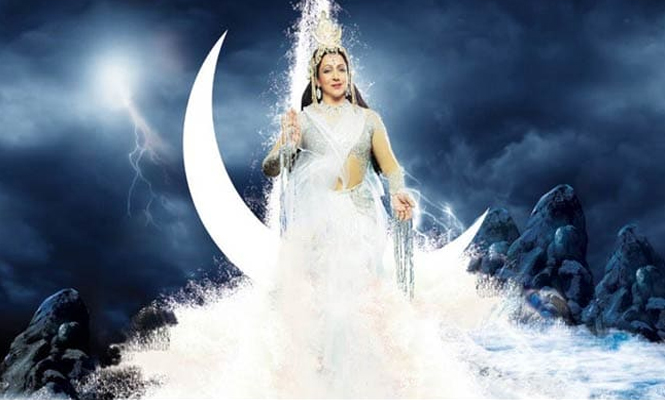 Veteran actress and BJP MP Hema Malini gave a 90-minute scintillating performance at the Pravasi Bharatiya Diwas in Varanasi. During the event, Hema Malini played the role of Ma Ganga and narrated the history of river Ganga and how it is getting polluted.
Interestingly, Hema Malini's magnificent performance as Maa Ganga also drew praise from Union Minister Sushma Swaraj. Lauding her performance, Swaraj called it ''Adbhut, Avishwasniya and Akalpaniya (wonderful, unbelievable and unimaginable."
After watching her performance, Swaraj reportedly said, "I don't have words about your (Hema Malini) performance. First time ever in my life, I am taking three words from famous TV shows for your performance — Adbhut, Avishwasniya and Akalpaniya."
Meanwhile, the dream girl had earlier also performed at many occasions. During the inauguration of Pune Festival, last year and we witnessed Hema Malini's classical performance which was simply adorable.
#WATCH Veteran actor & BJP MP Hema Malini performing at the 'Pravasi Bharatiya Diwas' in Varanasi. (22.01.2019) pic.twitter.com/akP9fVwHKv

— ANI UP (@ANINewsUP) January 23, 2019
"This stage has provided a platform to many prominent artists over the years and will do so in the coming years, as well. I have been privileged to perform here and would like to do so again, next year, when I will present my next ballet, Ganga on this very stage," she said while speaking at the event earlier. 
Here are few other classical performances of Hema Malini: