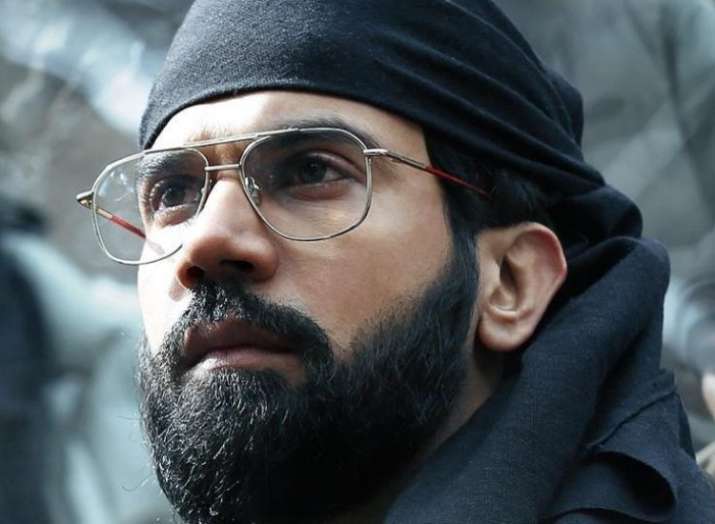 Phenomenal actor Rajkummar Rao is back on screen with his film Omerta and Bollywood celebs can't stop praising him. The film is a spine-chilling tale of the infamous British-born terrorist Ahmed Omar Saeed Sheikh, who kidnaped and murdered Wall Street Journal reporter Daniel Pearl in 2002.
After winning National Award for his remarkable work in Newton, the man has given us yet another flick to cherish.  This is the first time that Rajkummar Rao is playing a shady character and going by the trailer, one can easily claim that he masters his genre as well. 
Two days prior to the film's release, Bollywood celebs and critics were fortunate enough to watch the movie and their reviews are streaming in on Twitter like wildfire. Here is what the celebs have to say about Rajkummar Rao and Omerta:
#Omerta is hard hitting,gripping & one of the best films I have seen.Aced in every department 👏🏻 @mehtahansal sir you had me at the edge of my seat.Brilliant Cinema .@RajkummarRao you are just outstanding.#AnujDhawan so good @CastingChhabra loved the cast.Standing Ovation 👏🏻

— bhumi pednekar (@bhumipednekar) April 30, 2018
#Omerta Hard Hitting and Intense and gripping film. Kudos to the team. Congratulations! Must watch. @mehtahansal #anujdhawan @JaiHMehta @CastingChhabra @RajkummarRao what performance..

— deepika gandhi (@dgandhi18) May 2, 2018
#Omerta is another film which proves @RajkummarRao's brilliance. What a gifted actor he is! His mean act gives an extra edge to the gripping drama. Don't miss it.

— Rahul Gangwani (@Itemboi) April 29, 2018
Looks completely like a 'keeping one at the edge of the seat' kind of movie! The very best to team #Omerta Looking forward to another gripping plot & great performance @mehtahansal @RajkummarRao pic.twitter.com/Has1qg9Sob

— Suniel Shetty (@SunielVShetty) May 2, 2018
Last night saw #Omerta... Gritty, Edgy, Intriguing...Take a bow @hansalmehta bhai...Class apart... And undoubtedly @RajkummarRao is one of the best actors we have in present times...☺️👍

— Annup Sonii (@soniiannup) April 30, 2018
Last night I saw a film that took me completely by surprise. #Omerta by @mehtahansal. Its brave courageous and brilliantly shot. Tells a really important story that keeps you on edge through the film. And once again @RajkummarRao proves he is amongst the best young actors we have

— Shekhar Kapur (@shekharkapur) April 30, 2018
Looks like director Hansal Mehta has picked the right actor for his film yet again. Celebrities and critics loved Rajkummar and their tweets have made it difficult for us to wait for the intriguing flick.